While in
Ireland,
why not
play a little golf
? It's beauty is unparelled and to breathe the air of Ireland
out in the great outdoors is simply lovely...it helps if you are a good golfer, since it is rather hilly, yet at the lovely McGuirks Golf, they can help fit you with all types of golfing equipment for a enjoyable outing.
The top 10 golf courses in Ireland can be found with googling the website I have attached, the one I choose to show is designed by my favorite golfer, the Bear, Mr. Nicklaus himself and is said to have a couple of fearful bunkers in it, along with having hosted 3 Irish opens.
https://www.irelandbeforeyoudie.com/top-10-best-golf.../
Mount Juliet Golf Club, Co. Kilkenny
Okay, they have Golf Clubs, Golf Clothing, Golf Footwear, Balls, Golf Rainwear, Carts/Bags, Accessories(besides the ones pictured below), and Jr. Golf and Fitting Days with:
Title: PING FITTING DAY - Kinsealy Driving Range
Place: Kinsealy Driving Range
Date: Tuesday - 28th of August 2018
Time: 3pm - 7pm
Look on website for additional fittings the next 3 days at
https://www.mcguirksgolf.com/
McGuirks resume:
McGuirks Golf has been selling golf equipment to the irish market for over 40 years. They have 10 stores in Ireland and we certainly hope you are motivated enough on your vacation to get out their and golf.
As you can see, all the best have bought golfing equipment at
McGuirks! Here or else!
"Imagine if you will, a Irish couple who is working from 9:00am to 5:00pm everyday and has chores and laundry and children to take care of when they come home at night and on that Saturday night maybe one time or two times per month, they have saved up to enjoy a dinner and a night out. They dress up, they take a taxi, which is maybe 30.00 euros to the Central Porterhouse Bar, and they come for dinner.
The entire night takes 6 hours of the couple's day and they have taken that valuable time of the life they have to come here, to my place. I want that couple to have the time of life that they dreamed of. I want my team to be the best and I want my beer to be the best and I want my food to be the best and that is why I do the job I do." Is the words of the owner, Dave, of the Central Porterhouse Bar in Dublin. WOW!
"In 1996, I started with the
Porterhouse Company
and have bought into the company as a owner recently. In addition to being the Operations Manager, I am the responsible person for
Central Porterhouse Bar, The Dingle Whiskey Bar
and the
Lillie's Bordello
, which isn't really a bordello, although we do love the Lilly Langtry's of America. Actually the famous hanging judge, Judge Roy Bean, back in the day as they say, loved Lilly Langtry and always wanted to meet her and that is why he opened the bar here and the
Lillie's Bordello
upstairs." says Dave who I had the pleasure of chatting with at the famous
Central Porterhouse Bar.
"We wanted the Craft Beer to be a Brand that people could enjoy and compliment the preference that they had in terms of taste. Yes, most people around the world know Guinness, and it was very difficult at first in Ireland to win against that Big Name; however, we slowly became known in Ireland as a great craft beer company. People didn't even know what Craft beer was and essentially the real meaning is a independent brewing company that makes well, craft beer, they have a craft and that is the beer!" says Dave
. "At first I am a beer person, then wine, and finally whiskey, if I must say which I love to drink; however, I do occasionally love to drink a vodka, absolute, and well what else is left? I could drink a liquor, I suppose..." and as he is a rather serious person I don't know he is joking til he continues with the list of all the alcohol he could consume if given the chance.
"The way we try new beers is that we make little teams and we say let's do a vanilla ice cream and rasberry, or a pale ale, and we present our ideas to the group with the brewers and we describe why we think that the beer idea is a great one and from all of these great ideas we choose a couple to try. The results are the ones you see in the Central Porterhouse and our bars."
http://www.theporterhouse.ie/
"The Hazy Border is one that people seemed to enjoy and one of our seasonal beers. We always have 12 all the time, and we have specialty beers and we have seasonal beers."
http://lilliesbordello.ie/
"The
Lillie's Bordello
is very plush and very beautiful and people really enjoy that atmosphere. It is open on 7 days a week in the sense of if we have many people here and need room for dinner, we open that upstairs and have people eat here. Yet on the weekends, we open entire atmosphere of Lillie's."
2 Adam Court at the bottom of Grafton Street
"The Lillie's Bordello is considered the most luxurious indulgent entertainment in the city of Dublin and of course the tourists love it. It is a prestigious cocktail lounge and club and nowadays there is no distinction from nightclub to sophisticated bar, honestly. We sometimes have the burlesque type shows and always the atmosphere, yet it isn't a bordello, of course. If corporate parties want private events, they rent the rooms upstairs at Lillie's for 4 hours or more. For instance if today Jameson Whiskey wants to rent Lillie's for the afternoon, they can. Yet when the Club is open to the public, the public has use of it."
353 1 6799 204
01) 400 4229...11 Merrion Row, Dublin 2
https://www.bangrestaurant.com/menu/
Met the lovely Carmel in the boutique Michelin restaurant, BANG, today. She is delightful and warm, funny and charming. "I would say people come to Bang since it is a relaxing feeling here and we don't come out at you..." she says and adds, "I've been here since a couple of months after Joseph opened Bang and I think I am starting to be the "mini me" " she says laughing. I tell her she sounds exactly like Joseph in her expressions. "Yes I guess it is a family here and we all rub off on each other. Joseph's son works here and his daughter is just starting too. The chef, Niles, is amazing, he picks his own herbs every morning and uses these wild herbs in all his dishes. When he comes back from vacation, he bounds in all full of ideas for his new dishes because he has discovered new herbs. The food is amazing. People see his food and they love the presentations and then they eat the food and they are like, "WOW", the exotic taste is amazing." says Carmel.
How about some Summer Pea and Lovage Soup,
or try
CHARRED SEATROUT
Bang
is a simple yet elegant restaurant, complete with my favorite combinations of white linen table clothes, teal leather chairs and dark wood adorning the 3 floors; however, today, Carmel let me know, "Yes in one week the entire first floor and downstairs is being redecorated, new booths, new chairs, new colors." NO!" Say it isn't so, Joe. I LOVE THAT restaurant! "It will be amazing, I am sure. Joe has a special eye when it comes to colors and the way he wants his restaurant presented." she says. "What I love most is that the guests come here to relax and be happy. Everybody smiles in our restaurant, and Joe makes sure they have a great time. My boyfriend and I went to a restaurant out to dinner the other night and he looked in and said, I don't want to go eat there. Everybody is moping about." It is true. When people are having a good time they laugh.
Most restaurants specialize in Fish, or Meat or some exotic cooking, yet at BANG, Niles specializes in these amazing creations with his own wild herbs. He finds new ways to use the wild herbs and you are the lucky person to try his new dishes. Incredible!
"Yes, in the
Dingle Whiskey Bar
, it is important to say that if a couple come in and
the man wants a whiskey or the woman wants a whiskey and the man wants a gin, we can do that. We have Porterhouse beers on tap in the Dingle Whiskey Bar, too. Of course it is the small snug that is common for whiskey bars and some people love that sophisticated specialized feeling of a whiskey bar and that is why, since the acquiring of the Dingle's Distillery 7 years now, we opened the Snug."
"We have 25 kinds of whiskeys and of course many ways to drink these, on the rocks and straight up, and you could probably do many combinations if you really had long days to do that!" says the bartender!
Oliver Hughs, one of the founders of the Dingle Whiskey Bar.
Above the famous Dingle Whiskey.
They have 160 whiskeys the company provides for the Snug every month...whiskey tastes 24.00 to taste 5 whiskeys and that's every Tuesday of 2018.
Peploes
the dining room of the stars...in Dublin, Ireland
...one day, in 2002, Barry, the owner, is walking along Bond Street in London, saw a painting by the artist Samuel Peploes and fell in love with it. That is where the inspiration came to do Peploes.
"The famous item about Peploes is that it has been here since almost 2002 and it is always been of the highest quality. In February we hired a new chef named, Graeme, who has just skyrocketed the restaurant in terms of the most sophisticated use of Irish ingredients and local products incorporating the best recipes from Italy, Spain, and France. It is amazing the way he presents the food and he is always on the phone talking to people about where to find the freshest and most rare fish and the best meat and which products are available immediately. Everyday he is on the phone." says Frederic who is the very suave and sophisticated Director of Peploes.
"The people that produce the wine I have met personally. Everyone of these wine producers and each one is a producer that has from 250,000 bottles per year or less.
I love the highest quality and every bottle is from Italy, Spain, or France. All imported and the guests have come to respect that about Peploes.
My team is trained to know every detail about each bottle of wine and every year we have about 54,000 bottles of wine that the guests drink. Every year. That is important to. It is the details of
Peploes
and the ability of myself and my team to think outside the box. That is one of the reasons that we hired Graeme to be the head chef. His ability to take the traditional highest quality of Irish products and to think outside the box in terms of his usage and presentation of each." says Frederic.
"My team is very professional and sophisticated yet casual. We have fun with the guests and they always say that Peploes is a fun place to come to. It is sophisticated humor that we do.
We would much rather have joking and fun people that are having a great time, yet dressed nicely, than overly formal atmosphere." says
Frederic
and when
he introduces me to Graeme, the head chef who made my very Irish Fish Pie, which is light and scrumptious and delectable, Graeme says, "I don't want to make Peploes Michelin, although I have worked at a couple of Michelins in the city. A Michelin is very formal and precise and here at Peploes while the decor and service is professional and sophisticated, it is playful and fun."
"Yes, it is about hard work when you are making a restaurant a success and keeping up the standards and respect of the team and about thinking outside of the box that makes it valuable to the guests." says Frederic and I ask if "thinking outside the box is his favorite saying since he says it all the time. "Yes!" he laughs.
To book a table please use the reservation website of: http://www.peploes.com/reservation/
and try to book a couple of days prior, although they try to always find room to everybody.
http://peploes.com/
16 St. Stephens Green,Dublin 2,
"The wall of fame, as I call it, is full of famous people including my favorite, Mr. Bill Clinton, pictured above, and Hillary is not in the picture, yet we have Woody Allen and Alfred Hitchcock on the Famous mural along with the owner and his daugthers and wife." says Frederic who shows me around the world famous restaurant of Peploes at lunch time. "You are late!" he exclaims as I walk in the door and I explain to him that I had met the prestigious and respected Mr. Monaghan at the world famous Cashmere sweater place named MONAGHANS on the way and he gave me a great pair of lovely cashmere socks. "Okay you're forgiven, inside Peploes to the bar where Filipo is waiting." he says and I walk in and the bartender Filipo entertains me with his dry sense of humor. "You are not from Ireland, I can tell." and he laughs and says that he is from Slovakia and on his way on vacation to Slovenia, where my first lady, Melania Trump is from. Asking Frederic if he would entertain the infamous Mr. and Mrs. Trump, my Presidential family if they came? "Yes of course we would. It is a honor to do that. You know we already have Mr. Clinton who says that Peploes is his favorite restaurant in Dublin and now we can have the Trumps." And Filipo quips, "Yes and Matt the Thresher only has the first lady, Mrs. Obama, visit. We have the Presidents!"
"We have people that come in here from Ireland on a regular basis every month or more, and we have tourists that visit, especially Americans and English tourists and Australians all the time. The celebrities come and the famous politicians and I believe they come because of the rare wine list, the most professional and fun service and the atmosphere of Peploes, which incorporates the history of the many famous people that walked in the doors and had a great time, and of course, with the addition of the newest chef, to try the best Irish products that chefs use around the world in a new way. And of course they want to see me and Filipo who are gorgeous to look at too!" jokes Frederic.
Peploes, inspired from the famous French artist, and much worth the visit.
"It is a family store and company, and my daughter, Suzane is one of my designers. I started the company about 57 years now and the Americans demanded the cashmere sweaters every since the television program showed the famous Irish band of the Clancy Brothers who wore the cashmere sweaters. Soon, Americans were coming to Dublin wanting to buy the Clancy sweaters." says the kindly owner, Mr. Thom Monaghan of the Monaghans Cashmere store.
He was such a nice person and he introduced me to his daughter.
"It takes 5 goats to make one sweater and each goat lives in Mongolia. We imported goats to Ireland yet the climate is too cold for the goats to survive. Now we use only the soft fur of the belly of the goats when we shave the hair and make the sweaters. It is the finest in the world. When I first started the store in 1960, a lady would take one week and 1/2 to make one sweater.That is how delicate they are."
https://www.facebook.com/Monaghans-Cashmere-Store.../
Mr. and Mrs. Monaghan celebrating the 57th wedding anniversary. "I only have about 3 cashmere sweaters at home. Yet, if I want a sweater, I can come to the store and put one on." he says sweetly. It helps when you own the company!
"Please introduce John, Tom, my daughter Suzie and me to the world." says Mr.Monaghan. The two workers are like family to Mr. Monaghan and have been with him over 46 years.
From the Wild Rover Directors...
Meet the Avonmore U11's yellow team, we are proud sponsors of this extraordinary team. We wish them best of luck for their Sunday matches and their upcoming tournament in Blackpool...
The reason I loved the Wild Rover Tours is I met a bestfriend on one and we together did the Belfast tours. I learned tons about Northern Ireland and Belfast and actually am very impressed with the culture of the city of Belfast. The tour guides joke all the time and are very funny. I loved the Kilkenny stories of Alice and the tours of the beer factory next door. The city was of such charm that we stayed the night and spent a couple of days in the city of KilKenny and in addition to that we met real young partiers in that city. They have cool live dance bars and the hurling champions of Ireland are located at one of the Central Bars where they give you two hour lessons of hurling and a real Irish stew lunch.
The Wild Rover Tours start at Dublin and of 3 of em that they give the tour I went on is the Kilkenny one.
The Wild Rover, which the owner when he started the company 5 years ago says he never thought they would be so successful! "It's great to wake up every day and say wow the company is one of the best in Dublin. Yes that is great and I do that I must admit!" he laughs. A young fellow who is super friendly with his team and guests.
The one I loved is the Kilkenny and Glendalough Tour which takes you to the amazingly beautiful Medieval Capitol of Ireland in the town of Kilkenny. I loved it that much I stayed all night! The famous Brewery here is the Smithwick's and the best beer ever! The tour Guides both adorable and informative. Have fun all day at these tours. You can either elect to do the walking tour with the number one trip advisor guide in Ireland at each place or continue on a private tour. We loved to hear of the witch trials in the famous Kilkenny tour and the many ways that the locals party at all the live music venues at night. Including tap dancing! Below one of the highlights of the Kilkenny tour...the famous Alice Kyteler inn.
https://wildrovertours.com/
Tourist Office Dublin
33 Bachelors Walk
Dublin 1

+353 12 845 560
The Glendalough is where the famous monk, St. Kevin built his little church about 1200years since and is a treasure of beautiful lakes and gorgeous medieval untouched stone structures.
The Wicklow Trail of 128 kilometers is central here, which starts in Dublin, and the Glendalough bus stops literary 125 meters from the International Hostel on the Trail's door. If you feel like taking a 3 day walk back to Dublin you can jump off the Wild Rover here and do that too. One of the guides has done it 3 times-her name is Graina"pronounce it anyway you wish...most people just call me Gran which is okay." she says laughing. She has won the best tour guides of Ireland on Trip Advisor to give you a idea of how informative and attentive to her guests she is.
"The Alice de Kyteler marries 4 times. Each time her husband dies early on in the marriage. After the third one, and subsequent fortunes attached to each one, people started to think she was a which. The fourth one on his dieing bed whispered in the Bishop's ear that his wife is a witch and they went after her in a witch hunt.
Alice escapes presumably to England where nobody ever hears from her again. Yet the famous Kyteler tavern from 1263 still stands today where people can go in and have a Smithwicks and listen to some good Irish music." says Graina.
The lovely castle in KilKenny!
https://www.bikehiredublin.com/
The one and only biking place in the city where you can do the bike for 24hrs. How cool is that?!
33 Bachelor's Walk, Dublin!
"The funniest thing," says Pawel on a Sunday as he and the Wild Rover girl, Ingrid, are sitting at the counter, "is the 80 year old man who comes in and shows us pictures with him on his bike and shaking the hand of the Pope. He was so proud of that." they laugh when they tell the story. "Tourists are great. They're happy to see the city and they're happy to have a chance to take the bike for the 24hrs. You must keep the bike inside if you have it 24hrs. You can't leave the bike on the street. That is the only stipulation." he says.
However, you can ride the bike around Dublin and the countryside forever, if you wish. Come to the tourist office that hosts the Wild Rover tours and meet with Kevin, who is Pawel's manager, and have a great bike!
"The BikeHire opened 3 years now in June. Today people already are out riding the bikes and we only have 30 of em. We need more and especially electric bikes we only have 2. We have 4 luxury mountain bikes and the rest of em are bike city bikes." says Jawel, the funny young owner of the cool BikeHire in Dublin. And guess where they have the bikes? At my favorite tour company, WILD ROVER OFFICE! Located at 33 Bachelor's Walk, Dublin! Below is why Jawel says they take deposits!
0353 08922 64 618
for bike reservations...please drive responsibly...
"The coast of Dun Laoghaire and the marina is only about 20 kilometers from Dublin. One fellow took a bike for 20 days and I gave him a wonderful bargain of only 200.00euros. He spent his entire vacation touring Ireland on the bike. I told him though he must keep the bike indoors at night. That is the rule. I take care of my bikes." Jawel says. "Dublin is a friendly city on a bike. Much more accessible than a bus. In the next 10 years Dublin is going to be the new Amsterdam of bikes. Every Dubliner rides bikes to the city honestly." he says. And the reason it is only 15Euros per day? "A lot of my tourists are backpackers and I try to give these people a wonderful day without spending all of their money!" he says.

http://www.bikehiredublin.com/
"It's going to happen,"says the enthusiasic owner of HireBike about more bikes in the near future along with cultural tours to which he is strongly supportive of in the city of Dublin.
"And the coastline of Ireland is beautiful. The coast of Howth is only 12 kilometers ride to the beach and the Irish sea to which tons of resort hotels can be found and if the people want to take the bike 24hrs. they can stay at the coast all night. It is a lovely way to see Dublin and the region." he says.
When I went into the office of the Bike Hire Dublin today, I met with Kevin, who is a young and fun guy who was dealing with about 10 people all wanting to rent bikes 24 hours. I said that I needed to take a couple of photos and he allowed me to do that. The people from America were all jostling their bikes to hurry up and see the city of Dublin, I guess because you can drink while riding a bike, at least they were, so I guess you can. Either way, Dublin is a great city to enjoy the biking all day long and they were determined to do that.
"You can catch Pawel at the Antique store that he owns which is located on
37 to 38 Capel Street
and he has owned the store at least 8 years." says Kevin at the bike tourist office, and I walk down the lane to find Pawel. "Hi, you found me," he says and I sit and chat amongst the many different eras of antiques and collectibles. "I travel to Brussels and to Copenhagen and around Europe to find the items and a person that works for me brings these back in the van. I find great treasures and I truly love the antique business." he says as we laugh at the people coming into the store gasping at the gorgeous items amongst the funny little car collections, he has!
"Vintage Antiques Dublin is very popular amongst the locals and tourists do come in to buy fun collectibles and now they seem to want to ship important items from Ireland which is alright from me, of course!" he jokes.
A couple from Los Angelos come in and ask about a brass and crystal chandelier that is gorgeous and Pawel says that it is his favorite, yet their is more downstairs and in the front and they go hurrying to run downstairs to find them.
I loved the gorgeous beautiful settee below...wow.
The Library Project I have featured the last 3 years on the website.
It is home to one of the largest Photo Book Libraries, "It is very difficult in Ireland to find Photography Books and we are very proud to have a large based library upstairs, mostly donated from people around the world. Downstairs you can buy books, yet the key is a photo journalist exhibition which we change a couple times per year, perhaps 8 and the artists are usually booked one year in advance;
however, we have something akin to a open call every year. The artist now exhibited is Irish, she plays upon the human form and ideas, whether archaic or ancient of items to do with the human body, such as bed-ridden remedies women used to do to make themselves better; there on the artist wall she photographs her playing upon those ideas." l +353 876856169 ask for the Gallery owner: Angel. https://tlp.photoireland.org/ 2 Temple Bar located in the Center of the NightLife of Dublin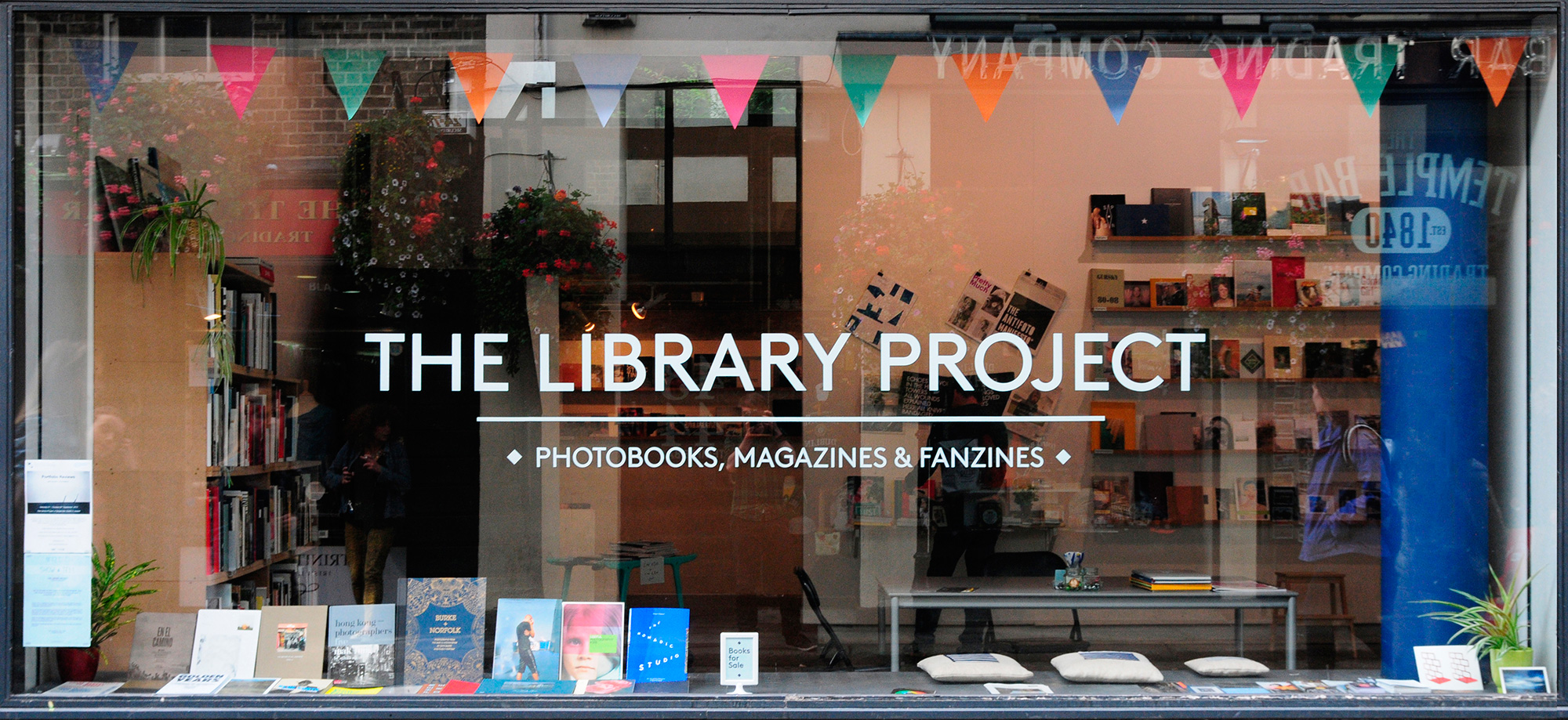 "The halls are lined with Irish musicians only, though" says Grainne as she tells me a little about all the famous Irish musicians that have made world class names for themselves!

"You know Kurt Cobain was supposed to come to the famous NIRVANA concert on April 8 1994, but he killed himself 3 days before! His band never made it to Ireland but we show his famous winged poster here that people swarmed the street to grab before the show." she says.

Grainne is my guide! "We have musicians from everywhere in the world who come here to record including the people that filmed the Oscar Academy Award Winner, ONCE!" she says as she guides me through the halls and recording studios of the Museum's tour. It is totally cool especially if you love musicians! Above the amazing machines of the sound engineers, one of which is the director now, "My pleasure is meeting Rihanna when she sang the Eminem piece. She was delightful. Some talk, some are total business. It just depends." he says.

The two funnest pieces of the museum tour is the room where you can dress in any costumes and wigs you want and play a jam session! Bring your friends and cameras and have a funny video made! And the other hilarious one is the Buttons factory backstage tour of the Museum where you sit in the backstage dressing rooms and the sound engineer has canned loud crowd noises to encourage you onto the stage! Hilarious!

"We have great seafood and great steaks at the Old Mill House and of course the traditional Irish fare. However, the Old Mill House is intimate with only 60 seats and that is why we can give such personal and wonderful service to the guests. And the food is of the HIGHEST QUALITY. Including the presentation which is of such high standards that if each dish isn't perfectly arranged the chef sends it back to the kitchen!" says Eimear. And Gerry? "He is both the chef and the owner. He has Quays since 8 years and the Mill since about 5 years now. We love both. And of course we have the best wings ever." she says.

Eimear, the manager, is a lovely girl that is the person I meet at both of the cool places in Temple Bar's Square section of the city, named Old Mill House and the Quay's restaurant; above the famous Pub with that same name in the Temple Bar region of fun, fast and crazy Dublin. The hub of nightlife. "I hate tour guides telling people not to come to Temple Bar. They complain that it is touristy! That is the reason tourists come to Dublin!" she says laughing. "We have home-made food with all Irish dishes and of the highest quality at both of the restaurants and sometimes I personally stand outside the door and ask people gently if they would love to see the menu. It is that wonderful here. And if my staff is nice to the guests, they're never yelled at. The chef and owner, Gerry is a perfectionist and he would make Chef Ramsey cry!" she says.

The Quays Restaurant, Temple Bar Square.

"Along with good old-fashioned Irish food you could meet Jack Nicholson here at Quays," says Eimear, "he came in and ate a couple of days since." she says. And the Irish slang?"Yes it only sounds right when a Irish person says it, though." she says. Located at 10 to 12 Temple Bar Square, you can call for reservations at 035301 679 192 3, "The place holds 160 people and we have a menu in 5 languages and 47 different nationalities working here. We always love the guests when they come in and expect you to be a photographer, a tourist guide, a beer connoisseur and explain the Irish food. They take out their maps and make you guide them around the city! It is funny. Now in addition to the staff being highly trained with 2 weeks courier service of carrying plates from the made to order kitchen, they have to be tour guides too!" "O and make sure you mention the Craft Beers which we are famous for too." says Eimear.

Below real people enjoying real food at the totally authentic and fun Irish restaurant named Quays in Dublin's trendy Temple Bar. "We have the best breakfasts in Dublin. Why? The food is made when you ask for it. Not before!" says the lovely manager of both restaurants, Eimear, who has been with the company almost 5 years now.

And seriously what would the World of Dublin and indeed the World be without GUINNESS!? Here a world inside the world of Guinness as we know it to view the genius that went into the making of its own empire. (Hey is that the Queen?)
353(01) 408 4800 at St. James Gate in Dublin...(my birthday of Guinness!)
"When people go into a pub around the World and say give me a pint of the black stuff, they're referring to Guinness which is actually ruby red in color, not black as previously thought. However I don't think it would be quite as nice to go into a pub and say give me a pint of the ruby red stuff." says Michelle, talking about the world famous color associated with Guinness. "It sounds complicated if you don't get it right the first time, however, you just need to do it. When you're there you understand, you just have to be there to do it yourself," she says on how to pour that perfect pint!
"People love the tour since it is interactive and they can take pictures and post these, they can answer fun quizess, they can learn how to and pour a pint of Guinness and they can receive a certificate. Plus it is a great way for them to taste the Guinness." she says.
I had a personal tour guide named Michelle who is totally charming as she shows me around the world of Guinness. @ the world of Cooper?! What is a Cooper? I ask. "Coopers were the people that physically made the Barrels that the Guinness is stored in. At one time the factory employeed 300 Coopers who were resident barrell makers and that is all that they did is make the barrells. They employed one person who all that Cooper did is sniff the barrells all day long. The entire job! When the Coopers were bored or had to do other things they would utilize the wood from the barrells and make chairs and lamps and ashtrays to decorate the warehouse. The Factory and the Guinness family is known for the great work they did for society and for the better treatment of its employees." says Michelle.
Here is the amazing structure at Guinness...a remarkable marvel of 7 floors including ,"a panoramic view of the city on the top floor Pub. The steel is used from the person who built London Bridge named Arrol and it is 38 meters high and 44 meters high including the 7th floor." says Michelle. "It is 3,600 tons of steel and is the worlds largest pint shaped glass. " And the truth about the 9,000 year old lease that Arthur Guinness signed? "That is true for 1 pound, however the lease doesn't exist any longer since they now own the building and the land. It is a cool story though." she says.
Tom Jones performing at the Brazen Head Pub in Dublin, the oldest pub dating from 1198! Wow! Here is a real deep many roomed stone cavern depicting the Pub life of Dubliners in the 11th Century. And here ladys and gentlemen is where you can find the wonderful Irish Folklore Storytelling of the Irish Folk Group. The Dinner that is included in the 3 hr night includes real cool stuff like the Beef and Guinness Stew! Which has plenty of Guinness in it along with the pints that you can order! Yum love that Guinness however the real treat is the wonderful stories that are weaved by the Professional Irish Story tellers. A trip advisor number one event to do in Dublin the last 5 years.. A must see! Upstairs in the Brazen Pub...18:15pm every night.

The Front Door is elegance redifined. It is a restaurant and Pub, yet it isn't.You have to enter to see what I mean. The decor is stunningly beautiful and Shane, who is the resident manager/bartender, and Liam(the Publican owner)and Dean, who is Liam's son are nice fun and friendly people. The Mid-Western type if you've ever been to America, you would know what I mean. The back of the Pub is fluffy glossy luxurious curtains separating the public area from the kitchen. The tables are elegant. The one television is over the stairs heading downward, yet it has a mirror positioned so that it looks like two huge televisions. All gloss and mirrors, yet the people and food the highest quality and real substance. The first thing that Shane told me is,"In Dublin the bartender is the Pub. People come into Pubs to socialize. They want someone that they can tell the secrets to and to have a good chat. I want to shape the pub to be who I am and that is why Liam hired me. He wants a good reputation and a friendly pub. That is who I am," he says. It is true since the 30 minutes that I had at the Pub they entertained me with stories and laughter. The next time I came in there were two gentlemen sitting at the bar and one asked me if I knew the Peadar Kerneys which happens to be across the road. I said, O yes I do. I hate Peadar Kerneys since the owner is a jerk.He is really mean. To which Shane cracks up with laughter, bending over! "She is the funniest person I know." he continues laughing and I just look at him. "Here is the owner of the pub across the street-the guy who asked if you liked the pub or not!" he says. Woops!
15 Dame Street Temple Bar, 0353 01 67 7845
Dean, the son is very honest. When I ask if he loves the fact that his father owns the Pub and he has a great opportunity to work here? "No, my father makes me work here." he says and of course we all start laughing again. (Warning, you will laugh a lot at that pub!" But I guess it is alright. I like Shane alright!" he says.
The beauty and elegance of the Front Door restaurant and Pub. When I ask if it is only a restaurant, they are very adamant. "IT is a PUB!" they say...okay okay it is the most elegant PUB I've ever seen!
"Give an Irishman lager for a month, and he's a dead man. An Irishman is lined with copper, and the beer corrodes it. But whiskey polishes the copper and is the saving of him." Mark Twain, Life On The Mississippi
Now here is my experience of entering the NUMBER ONE WHISKEY STORE OF 2016, that is the number one IN THE WORLD... at Dublin...27-28 Dawson Street Dublin 2, 0353 16 75 97 44...first Alastair says hi. He is one of the owners of the coolest Whiskey store around. I am immediately given a choice of 3 whiskeys to try and loved the Scottish one which is then translated to Writer's Tears! What an odd name for a Whiskey I say, although it is quite good. Then, Celtic Cask 15, which is the signature Brand of the Store and voted the best independant bottler of Whiskey in the World, 2016, and finally the Coole Swan Irish Creme. I guess you must try your own to find which one is personally the favorite of the three.
"Mostly tourists find us since everybody loves to try free whiskey and they can free taste test here. We usually let them try 2, but if you would love to try three that is alright. That is the real reason, I think, that the tourists come"jokes Alastair. "I opened the store here in 2003 and about 3 months later, now the new Restaurant and Bar in Killarney specifically for tasting the Whiskey and of course the experience of the Whiskey. You can come now and do the Master Classes which include the blending of the whiskeys, cheese and whiskey, chocolate and whiskey, only Scottish whiskey, and on and on since we have about 10 classes." says Alastair. I am coming to do the Master's Classes on Blending the Whiskey while eating cheeses and that way I can drink more Whiskey!
"We have our own Brand of Whiskey that is named the number one Bottler of Independant Whiskey in the World for 2016, named Celtic Cask. It is pretty darn good I must say and it is about 225.00Euros per bottle. We only do about 650 per year and it is in its 16th year." says Alistair who is Scottish at birth and Irish at work!

"We do importing of wine too and work with a lot of the restaurants in Dublin. I would say that it is 1/2 and 1/2. Half of the people are guests in the store and the other is commercial. You know it is fun. I myself buy the whiskey to drink. I have maybe 10 bottles at home. When one is finished I buy another one. Yet some people are avid collectors and they come in and buy the most expensive and elusive ones and maybe dont ever drink it. They keep it and they resell the Celtic Cask for 800.00euros instead of the 250.00 euros they initially paid for it. It is just a matter of taste to which ones you see as the better blends. Some people love the Scottish Whiskeys and some like the Japanese which used to be more trendy than it is now." says the highly knowledgeable and friendly Alastair.

Brogan's Bar is to outside sources a local bar of where you would expect the real authentic Irish people to hang out...but looks are different s is the owner, Ben Brogan. On the walls are the coolest original prints of almost all of the older Guinness Advertising campaigns full of delight and color and wit and artistic marvel. He bought the prints framed and unframed, and most of his guests, "come depending on the show..." when I assume that he means the sports show on that night he corrects me surprisingly. "No no not the sports, the show is the theater next door. They have all kinds of different shows and the audience and the actors sometimes come here before and after. The techies for the show come all the time." That is the kind of Pub that you will find here. Full of tourists and theater and creativity and yes locals that, "get off of work and the bus happens to drop or pick them up here. If they find a different bus they go to a different pub" the funny owner says.
As I open up my backpack I take out a book on the local Irish Government that I found in the bookcases on the wall..."It is such a different feel to the Pub," I say and the owner laughs. "Yes people think it is just a Pub, yet honestly we have a lot of culture in here. We have the big bookcase with books that you can take and read while you drink a Pint, take one home, bring new ones back, and I've read every book in the bookcase." he says. For such a big guy he looks more like a sporting person than a theater and book guy! Yet one of his passions is collecting the Guiness Famous Advertising Posters on the wall. The pub is a pub, yet it is a little bit different too. Loved it.
"An Elegant Restaurant in a formal setting that is really informal", is how owner Jimmy describes his tavern/pub that has been turned into a plush ivory and white airy restaurant that reminds one of the 1920s and of where F.Scott Fitzgerald would of dined. "I guess our claim to fame is that the American's first lady Michelle O'Bama recently had lunch here with her two children. Of course they had secret service but since I already had 50 reservations we let everybody come to lunch and she personally went to each table and said hi."Wow
Is it fun to own such a high maintenance elegant restaurant? Is it work? "O it is fun yes but everyday is different and it there is always problems always everyday. It has been 3 and 1/2 years of hard work trust me but now it is finally fun to see it all come together. The menu is about 90% fish and it is about the only restaurant of its kind in Dublin. That is why it is special and then what makes it unique."

The beauty and elegance of Matt the Thresher is unparalled in Dublin. The fish is excellent. The team formal and professional with smiles on the faces and the guests famous...
01) 676 2980 http://www.mattthethresher.ie/

"It's been 3 and 1/2 years since I had the restaurant" Since it is a huge project as you can see from the pictures I ask if he had owned another one before he tackled this project? He starts laughing, "before that I was a farmer!" "Now my farm house stands empty...My great grandfather built it and it is a huge beautiful Victorian home. From farmer to here.! My wife is a interior designer and she designed the entire place. When it is a tavern a famous airline owner had it as a hobby and it was all dark the way a pub should be but we changed all of that. The leather settees and the colors are all ours." It is beautiful with stained glass windows high above and it even includes a library designed room where Mrs. O'bama ate. Above which is a grand piano.
http://www.dublinpubcrawl.com/
+353 1 6705602
+353 87
263 0270
Since the restaurant has a unrivaled reputation for its Dublin food I am very proud and lucky to have it included here on the site. Love the owner who is especially proud of his heritage and his sports! "We're of the traditional Gaelic Sports Football which is played at the famous stadium here all volunteering as it is. Here is 32 teams that play in the Ireland league and the league and stadium is from a long tradition of promoting and keeping the Irish tradition, culture and heritage prominent." says Martin. "My father passed away about 1 and 1/2 years ago." says the owner(as has mine). "He worked at the age of 15 on the big cruise ships as a chef, on the Queen Mary and the Queen Elizabeth about 10 years and came back to Cork and opened restaurants based on this experience. The restaurant here has been here almost 24 years and I am happy to give my guests traditional Irish food such as Irish stew and Whiskey Sausages which I recommend to my better friends!" he says laughing when I ask. "Yet funny enough we have fajitas such as Mexican food since the tourists that come to Dublin want all different kinds of food. Every restaurant here serves international food and beer. We don't just serve Guiness anymore since it competes with other beer companies. Me for instance I like a good Budweiser!" he says. "The most fun for me is rather odd. I like the stress in a good way such as trying new items to the menu and seeing if the guests appreciate it. I like meeting the people everyday and owning a restaurant here motivates me to get out of bed everyday." he says. Which I must say I can empathize with.

https://www.facebook.com/OSheasTraditionalIrishRestaurant/?fref=ts
O'Sheas Irish Restaurant
23 Anglesea Street
,
Temple Bar
,
Phone:
+35 3 (0)1 67 1-9049
Above guests at the formal wonderful Irish restaurant and below Martin and his father outside the O'Sheas. That is the family name right? I ask? "Of course, we're Irish!" he says.
"The Dolce Sicily second one is located in Temple Bar region in the Crowbar Club which is famous. We have a special coop with these cool people. In the morning til 5:00pm(17:00) is the bakery Dolce Sicily and we give breakfast here too. It is new only one month and we shall see the results yet now the people come already. When I started my bakery at 43 Dawson Street 2 and 1/2 years now I had only me and one person at the counter. Me baking and one helping me. Now I have 24 people including me! It is unbelievable. I laugh and say Wow! yet now I need time for my babies too!" says the young and lovingly owner Letizia who along with Fabio her husband and two adorable children make these wonderful Sicilian cakes for us to eat everyday!
"The cakes I bake myself. I had visited Dublin in 2005 and loved it and went back to Sicily and got married and had two lovely boys and baked and baked. I've been baking since the age of 8. Of course Sicily is known for its famous bakeries, and of course the cannoli. About 3 years since I said to my husband would you love to move from Sicily with me to Dublin and I can bake. And he said yes! Remarkable seriously. And here we are! With my husband saying he eats my sweets and has the belly to prove it!" laughs the gorgeous Letizia.
With two locations to choose from and wonderful food! The cannolis are yummy!
"I love to bake. Now I have 5 people helping me. The very first day people came down to try the bakery. Yet it is in the bad location which you have to come down the stairs and into the little bakery store. People have been coming here everyday. And everyday more people come to try the cakes. Now I have no room for my fridge! I would love to make the fancy cakes yet there isn't room for them! The people love the cannoli which I tried many recipes to make the ricotta cheese right and finally I am happy with these. Everyday I try new ideas and I love that. And I say my favorite is the mousse, definitely the mousse!" she says.
"Michael Ryan Mick, it's Mickey and that is my wife Ann we own Ryan's Air...just kidding!" says the jokesters that own the coolest Pub in Dublin...yes that is right it took me 3 years to grant the interview and chat with the young couple who've owned the Pub the last 25 years. Ha'Penny Bridge! http://hapennybridgeinn.com/ Right at the foot of the famous Bridge.
TELEPHONE:
01 677 2515
ADDRESS:
hapennybridgeinn@live.com
As I walk into the bar, is the way every Irish joke starts, and when you come to Dublin you understand the underlying meaning of it...because the minute you walk into a bar the jokes start. And they never stop. It is the same this morning
. I entered about 10:25am and Anne and her husband Mick sat at their own bar eating cereal. Why Ha'Penny? I ask. And he takes his old Irish money of schillings and half pennys from his pocket to show me the old Irish money.When a daily guest comes in he quips,"just showing the journalist me money I have...counting me money..." and I say that is my monthly salary of 3pence.
"You know it is a live music Pub, a comedy Pub,-" Mick starts to tell me and Anne interrupts and says, "besides Michael talking to all the customers-he is the real comedian and he doesn't care if you're a movie star or a daily customer he jokes with everybody." Mick resumes telling me that his Pub is" a musical Pub Crawl Pub everynight at 19:30pm they bring the guests in with their own Irish music and you can walk upstairs and hear the music. And in addition we have Blues on Saturday night. All the music and comedy is upstairs." he says. He invites me tonight to follow the musical Pub Crawl, which sounds kind of cool since you can hear Irish music everyday. At about 11:00am the Pub starts to get crowded with tourists and I try to follow Mick around and ask him more questions. Although it is difficult since he only jokes about life. Below is the famous Ha'penny Bridge.
In the end, it is a Pub. A cool classic Irish Pub. Upscale with the best upstairs of live music around. The owner's unbelievably young, sweet, in love and friendly. Loved these people. Could spend the entire day here learning about Ireland. O! and does everybody know that Ryan's Air received its famous colors from the county the owners come from? Tipperary. The Hurling colors of that section is Blue and gold and that is why Ryan's Air is Blue and gold. Trust me you learn a lot talking to Irish Pub owners and bartenders!
In addition is the Wellington Bridge which earned the name of the Half Penny Bridge in 1816 when they put the first bridge to join the two sides of the tiny river. "Back then a Irish man earned 3 schillings a week. It cost half penny to cross the bridge. It was a wealthy man's bridge and they would get all dandered up and stroll across the bridge. They also had little boats called Ferrys and they would go from one side to the other. Today the equivalent of what you earn in one week(for me it hasn't changed from 1816 Ireland) would cost about 100.00euros to walk across the bridge! "When we bought the Pub Anne came up with the name. You either had to take the name down Jim Mourns was on it, or make up a new name. Anne thought of the name because of the famous bridge. We found cool newspapers upstairs that come from the late 1880s. Let's take a look at it." says Mick and runs the newspapers down for us to see. In these is an advertisement for the Brays Head Hotel, the Luxury Hotel at Bray for 2pounds per week including room and board! I am hopping on a bus to Bray Today!
"The Irish changed its money in 1971 to 2001 to Irish pounds and in 2002 to the Euros. All the Irish money has animals on it...hence the big pig outside as our symbol since the ha'penny has a pig on it. When the Irish people had to change the money they went to the bank and where given euros back. The paychecks in the coming weeks were given in Euros. That is the way they introduced the euro system." tells Mick. I ask if 911 made the world change its currency? And he laughs. "No the Euros had nothing to do with 911! it was europe." he explains.
In addition my favorite Irish beer is the new one named CUTE HOOR red ale which is the tastiest ever...a big competitor to Guinness.
In the day the Dolce Sicily is located here til 17:00pm and at night a cool club. For instance on the 13th on Friday is a party for Prince and people can come and dance to purple rain! Cool club and fun cocktails to drink. It has happy hr. from 17:00pm(5pm) til 19:00pm. At the Button Factory Curved Street Temple Bar, Dublin 2....
Cultured, Educated, Poetic, Opulent, Luxurious, Rich, Wealthy, Bohemian, Charming these are all ways to describe La Cave... the first wine bar located if you can find the hidden quiet gem under neath the city...I can give you a hint it is across from Kehoes...while waiting one night to interview the owner, I moseyed to the intimate unpretentious wine bar . I am glad that I was curious.
28 South Anne Street 01 679 4409 http://lacavewinebar.com/

Marguerite is beautiful and when she tells me that almost 40 years she has known her husband Akim I am trying to find where that could be possible if at all. "We used to have poetry readings in here..." HERE is a rich ruby velvet type of grapes hanging from the ceiling O hi DAAARling atmosphere of intimacy at the posh tiny cosy bar to the funny lively tables scattered in the parlor as I call it. I can only imagine laughing as in Gigi at a fancy dinner as Eva Gabor did while tasting the bordeux and lamb waving my fork at some uproariously funny joke that Gaston or some other worthy people had just told...I meet Akim who Marguerite introduces as her lovely Algerian husband who cooks every night just for her..."I have never cooked ever and he cooks especially for me..." And her favorite? "A dish of lamb and artichokes and peas...I don't know how he does it"...Akim is muslim and when the subject centers on that religion and the Emirates and Qatar and they ask if the Muslims drink alcohol I say that they would all love the wine bar with its intimacy and fun and opulence and would all probably come in to lunch and bring security to stand guard at the gate while they ate , laughed, and drank wine!
"My husband came up with the idea about 28 years ago and here it is today. He came up with the decor and the idea of a wine bar in Ireland when there wasn't any wine popular...it is all about the beer in Ireland in those days. We still have the original decor from 28 years you know on a shoestring budget and we kept it all...in the early days he had these fancy glasses the most fancy especially here when everybody is used to going to the pub for a beer and here it became popular for a lady to come have a glass of wine in the hidden section where she could drink with elegance. The people weren't used to the very fancy glasses and they got broke but we still have the decor!"
We spoke of poetry and writers and how they would definitely be inspired at the aura of the beauty of the cave and we talk of love.... because as I say when I say that I love that wine bar isn't love what it is all about?
Tom Kennedy Bar located in 65 Thomas Street Dublin 8
Catering for any parties...
Friday night is our special party night. Live music every Weekend, With Mick Kelly, Johnny Hopper, and Joe Mc Cabe..plus special guests on occasions.Such as me truly as I had a bet with Clinton Kennedy that I should come sing a rap song on stage about the pub...to which I came at 10:33 pm Friday night got on stage and sang to a 50Cent background music provided by the stage musicians my rap... here it is...

"Ya my name is Clinton Kennedy and I am the owner of the pub. Come here on Friday nights and it is a party scene in here. We have live bands..." famous last words...to which I reply to Clinton and his Corkie bartender the "only Corkie allowed to work with me...the rest have to be Dubliners...mostly cause I can't understand a word they say"...ha ha ha and to which I tell him that his name is American Presidents to which he replys, "Yes I know..." to which I say that actually he has the only name where both Presidents got their heads blown off... to which the only one that would , be Clinton by the way, that appreciated my joke is Clinton!

he Boar's Head is owned by a chatty very intelligent fellow named Hugh...yes Hugh Grant and his only customer at 9 am is a fellow named Joe ....both intelligent drinking a cofffee and showing their pub kindly to a curious tourist. On the wall is a huge conglomeration of all of the famous and sometimes infamous not so well known people that come to the pub including every year the champions of the Gaelic FootballChampionships. The team comes and eats and drinks the day after they win and it is standing room only in the pub upstairs and downstairs...when I ask if it is true that the Irish drink so much considering that the pubs close at 11:30pm at night Joe says, " Except the married people...they just normal folk..." and when I say o the married people stay home Joe says, "No the married ones run to the pub to drink..." aaa the Irish humor...
Guiness...that is the beer of the Irish and having received a hefty education of Lagers and Ales...yes a Lager is a Budweiser...now I at least know what a Guiness LOOKS LIKE even though I haven't tried one...yet... 149 Capel St, Dublin
(01) 872 3107
and friends on facebook
The facebook site is
https://www.facebook.com
/theboarshead

"I've been here 20 years now and I don't know if I'll ever retire..." when I ask him if Hugh is near retirement...after all around the world and 20 years as a publican is a lot of years:) "O yes it is fun and itis busy but I would like it to be a little more busy..." he says... it is a cool quiet morning the mornings I always love best and he says "come in here on a Thursday night that is o yea that is when you can see the characters Thursday night would you say Joe about 8 oclock?" Joe nods his head, "Tons of Characters Thursday night..." okay. lets do it on Thursday night!
Guy is the owner of the Cigar Emporium a specialty and rare cigar store in Dublin, "It is image and sophistication that we try to exude. I've been here about 17 years and a total of about 20 in the wholesale business but the most fun is the store and helping the people choose their cigars. "People come in here and purchase anywhere from 10Euros to 15,000 E items...they can drop 60,000 Euros at one time. It just depends." But one thing that they're all after is the expertise and advice that we can give to each and every guest." When I ask if the fact that America has a ban on Cuban cigars helps the mystique of the Cuban cigar elsewhere in the world he says definitely. "That is one of the reasons that the Cuban is so popular...o it is not allowed anywhere in America it must be good...but the Cuban cigar is one of the finest and you can definitely tell that from smoking it.

The next day when I chat with Guy he says "The cuban would be too strong for you. I shall give you one of the lightest ones we have. You can smoke it outside in Ireland but it is banned everywhere in Ireland to smoke inside. Remember DON'T inhale. Cigars can be bitter if inhaled...alll of the taste buds are at the tip of the tongue and that is what makes a cigar unique."
Okay I write that in my little notes and think of a perfect place at Dublin to smoke my Macanudo Rothschild...
And based on the elegance and sophistication of the Cigar Specialty store I chose the picture of Austin Powers to best represent the experience:)
If you would love to learn about the real handmade cigars visit the store chat with Guy, have a espresso while you tour the store with Gary, and of course chat to Barry Joyce about James Joyce and the house of Sweeny that is the Sweeny house in Dublin.
http://jamesjoyce.ie/swenys-chemist/
And since I just talked about Oscar Wilde and the Importance of Being Ernest here is a great segway... the Dragon Bar in Dublin that has the final competition of Drag Queens tonight wiith the famous winner at Ruth Paul's in America performing tonight. The winner receives the contract to work in the Dragon Pub one year, a 500 Euros thankyou , a crown to crown the drag queen winner and great recognition.
11pm tonight..The chat I had with the performers and stage manager outside is priceless but I promised that I would put there great show on tonight to give them a little extra perk. Find these great guys and girls at? at 64 South Great Georges Street Dublin
. 353 1 478 1590

Peter's Pub a longstanding traditional Pub with a Gentleman as the Owner. Peter is the name of the original owner the last 28 years but his son is En da "It is an Irish name" he explains... as he offers me COFFEE! in the middle of a busy 6pm rush hour of beers! How dare he does he think that I look like I need sobering up? And of course I kindly accept and it is pretty darn good coffee by the way but I AM a bit envious of everybody drinking that Guiness... "Okay" he says above the roar of the customers drinking beer at Peter's..."What do you want to know about my Pub? Ask me anything..."I bite okay what kind of things does Peter's serve I naively ask and am handed tons of flyers...here is the alcoholic variety...
As people dodge flying saucer plates and waitresses dangle glass mugs and people push and shove everywhere and tables are filled outside...En da calmly leans on the bar and chats with me...it is hilarious the way that it is such a calm conversation and I keep nervously glancing over my shoulder to see if he is going to go flying off the handle at any minute...but nope he keeps talking... "My father is retired now I mean he is still alvie but I am the only one that works at the Pub..." It is funny since at the moment he seems to be the only one not working...
http://www.peterspub.ie/
here is a man of my own heart's advertising promo on Peter's website... the power of advertising...:)



Draught Beer

Guinness
O'Hara's Stout
Smithwicks
Galway Hooker
Bulmers
Pilsner Urquell
Paulaner
Heineken
Carrig Irish Lager Grolsch Lager Peroni

Whiskey

Jameson 12 yo
Midleton
Jameson Gold
Red Brest
Jameson 18 yo
Tullamore 12 yo
Jameson 1780
Powers 12 yo
Greenspot
Bushmills 16 yo malt
Connemara malt
Bushmills 10 yo malt
Tyrconnell 10 yo malt
Black Bushmills
Lockes 8 yr malt
Crested Ten
Tullamore Dew 10 yo
Tyrconnell Malt Greenore 8 yo

Bottle Beers

Heineken
Corona
Budweiser
Coors
Miller
Bulmers Cider
Rekorderlig Cider Becks

Irish Craft Beers O'Hara's Red
Belfast Blonde
O'Hara's IPA
Mac Ivor's Cider Helvick Gold

World Beers

Budvar
Erdinger
Peroni
Spaten Tiger
Leffe Blue Moon
Zywiec

Non Alcoholic
Paulaner N/A
Cobra N/
THUNDER ROAD
Ashley the supervising manager is sweet, "I've been here about 8 years. It is definitely more of a eating type bar as you can see the American style booths and it is themed with motorcycles. There used to be the revolving motorcycle in the middle of the restuarant above the bar and we moved it all. Now people come to eat and at 11pm the kitchen closes and we all do a bar type of style with a DJ then and everybody hangs out and dances and has fun. Right now it is a private pub and the owner has been here a long time. It would be kind of cool to have these in all of the major cities but I wouldn't want to have a reputation such as Hard Rock." She responds when I say that it reminds me of the Hard Rock memorabilia. "And with the economy as it is all around Europe it wouldn't be a good investment now to start opening pubs." Okay but it is a cool pub. Great food fun staff.
Girls Like That in Theatre
52 Fleet St, Dublin 2 (01) 679 4057 Is where the Restuarant is located. It is huge huge huge and the best thing about the multi level Pulp Fiction type of restuarant is the staff. They're fun.
"The best thing about the restuarant in General is that everybody talks to everybody. The atmosphere is the best."
"GIRLS LIKE THAT" a THEATER DRAMA ON TEMPLE is a play that ... I have officially renamed "
NATALIES's BLOG" it depicts NATALIE being NATALIE... since it shows girls being the girls in a typical Playboy bunny fashion from the 5 year old pageant runway of little jr.american pageants to adult hood think
Mrs.New Jersey...but the acting is hilarious and cute and funny and although totally offensive of a girl they all wished they could reach named Scarlett you never feel offended you just listen and learn. 43 Essex St E, Dublin
Girls Like That production at the New Book Theatre in Temple is a very young amateurish attempt at showing the ways that Girls think and act from the time they are about 5 years old to 45 years old.
Find the production at 7:30pm at the New Theater in Temple. I give Natalie's Blog an A since it is funny and incorporates 20 girls then 19 when they think that Scarlet is dead But she is reincarnated and the rest you must see.

You can find the Green Rooster at
oops I am sorry it is barbershop instead of a pub...okay here is the pub but underneath the Amnesty International sign on the way is 48 Fleet street Barbershop...and the people are normal young guys that do a lovely hair...
As the bartender drops a glass and it shatters all over the floor he says, "See they're throwing glasses at me again...Stop throwing glasses I told you I would be with you in a minute...Jesus always throwing stuff at me." The guys at the end of the bar start laughing and pound the bar to be served.
http://oneononecs.com/index.php/gallery/ Ray is owner and his son's name is Ryan. You can find these quiet unassuming guys at 9 Mary street Dublin. He teaches courses in many areas of martial arts and is insistent every time I rephrase or ask him a question that it is all about the way the sport makes the person feel. All positive reinforcement and healing from within.

The Owner of one on one sports in Dublin is a genuine nice guy, "I believe in positive reinforcement. Healing a person from within. It is all mental and physical comes with it. The concept of the store is from years of working in martial arts. Of course the store has the equipment that many of my students come in an purchase but it is ultimately finding the strength within you that I try to reinforce." The store does have the typical boxing equipment and clothing such as Americans call "you call it kickboxing but we call it something different here. The concept in America is just touch the person in kickboxing and that is the game but in Ireland full competition it is full contact. A little different."
The Bowes pub has a bunch of local characters in it. It is the Dublin sense of humor of one liners.... as I chat with the bartender as they get ready for the game the financial anaylst to my right says, "Yes it is almost 5 o'clock and I can do my job at maybe about 7 am to 10 am and if I come early I can leave at 5 or later about 8. So I come early. And I can hang out at the pub and have a pint before I go home."
http://pubsdirect.ie/bowesbar fleet street