TATTOED MOM of 530 South Street, the original creative place to be.
https://www.tattooedmomphilly.com/
"I am one of the two original partners," says the very nice boss, Mr. Perry, who gave me 30 minutes today to chat in his super accessible casual artistic restaurant named
Tattooed Mom
. "My original partner was really
Tattooed Mom
and she went on to other projects, while I elected to stay. The idea of
Tattooed Mom has always been to stimulate and encourage creativity with literary readings, music, art, and both the people working here and the guests are creative, I belive. As for me, the entire building and project is my contribution to art. Upstairs is one-of-a-kind space where another bar is and where the events are held.
Every wall space is covered with creative graffiti from every country in the world and everyday or should I say every minute people are up there, they add to the space. We have actual carnival ride cars and bumper cars that are covered in graffiti and that is where most of the guests choose to sit and take pictures. It is a great conversational piece, in itself, just coming here and I hope the minute the guests walk in the door they are comfortable.
From the little treats of lollipops on the table to the little toys, we invite creativity and silliness. Come here and you will definitely have a good time." says the very affable owner, Mr. Perry.
https://www.instagram.com/tmoms/?hl=en
The vibe in the place is energetic with happy chatter in every inch of the place! It is creative, yet it is very laid back energy, as everybody is in his or her comfort zone. The food is very good, and of course as it is a restaurant bar, that is the main focus.
On Thursday night til 10.00pm it is
Pierogies for 50Cents, and from 10.00pm to 11.00pm it is 1/2 price draft beers, so basically about $3.00 beers! (Actually every night from 5.00pm to 7.00pm it is 1/2 price drafts!) We'll definitely be here and for the rest of the week, back to try each night a different special of food and drink. The place is great. For the events check out the link:
https://www.tattooedmomphilly.com/
"We have tourists from around the world, students, moms and dads, families, young people, my age people," says Robert as he laughs when he says the last one. "Tattooed Mom is unpretentious and for the creative types. Everybody loves it."
"The signature drinks include such specialty drinks as the
Cosmo Cloud, which is sex in the cotton candy city flavored,
or
Mom's Mango-rita with a sweet and tart bubble surprise,
such as in bubble tea, or the
Pickle-tini which is a Martini meeting a pickle, yes a pickle flavored martini.
See? We're fun and creative and the guests love it." says Mr. Robert Perry, the man behind the creative soul of Tattoed Mom.
https://www.tattooedmomphilly.com/
"I am proud to help the artists of Philadelphia and all of our flyers and specials are done with art from these talented people."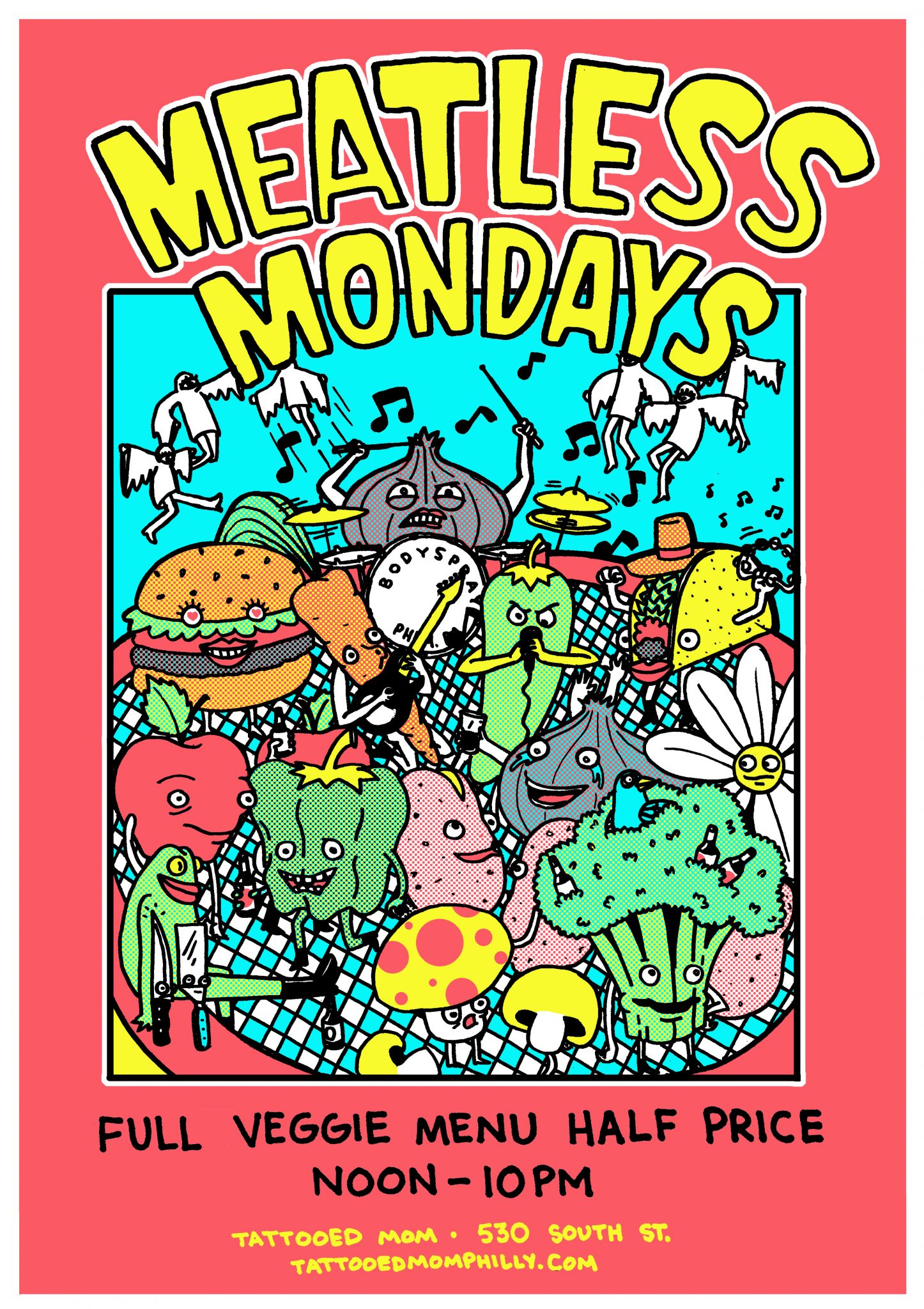 "At night, especially during the events, it is packed with people and a different atmosphere evolves as the place with the funky furniture takes on a life of its own. I want my team to be encouraged to be creative, with their drink ideas, with their event ideas, with the evolvement of the food menu such as the introduction of the vegan menu about 7 years since, and with their conversation. The people who are with me today, have been with me a very long time. They enjoy the job and actually to them it isn't just a job, it is a lifestyle. They have fun with the guests."
The newest restaurateur of Philadelphia is a young 24 year old named
Tim Dedja, who started at the age of 22 opening his
first restaurant named The Boiling House in Cherry Hill.
Now introducing The Boiling Pot at 319 Market, Philly.
With so many charming restaurants in Philadelphia, the owners keeping with the Colonial faces of the buildings, the new seafood restaurant,The Boiling Pot, with restauranteur Tim Dedja at the helm doesn't disappoint. It is a replica of Tim's vision and love of the Louisiana Bayou, of which he receives 100% of his seafood from twice a week
. "I loved that feel of the Bayou and wanted to introduce the Louisiana seafood and spices to the Philadelphia area about 2 years ago.
I opened my first tiny restaurant in Cherry Hill, named The Boiling House, my baby, and it became successful with a boom about 7 months after it had opened.
https://www.instagram.com/BOILINGPOTSEAFOOD/
I use fresh seafood from Louisiana and it is flown in, I personally meet the people at the plane and I bring the seafood here.
The crabs and bluecrabs are alive when they arrive. That is how fresh they are. There is something about the decor and the spices and the smell of Louisiana that I love. My mom makes the special spices that we use in the sauces, since it is very difficult to make, and we have our own original recipes here and in Cherry Hill," says the 24 year old entreprenuer.
https://www.theboilingpot.com/
Located at: 319 Market Street In Old City,
a Louisiana style and Louisiana recipes of the freshest seafood around, where the boss,
Tim Dedja makes you wear "FUN BIBS AND GLOVES" it is a experience of eating the seafood as the locals do.
And guess what?
BYOB that is right...run next door buy a bottle of wine,
or around the corner for some craft beer bottles and run back for the greatest seafood in Philadelphia. "The guests love it. Let me do the cooking and you buy the liquor. Cheaper for you and I can concentrate on the food," he says.
https://www.theboilingpot.com/
"I combine Cajun and Asian with a American Flair"
says Tim, of his very trendy and totally friendly louisiana experience here at 319 Market.
"I'm a youngster, only 2 years in developing restaurants and bars and so, although my BOXER'S came with a bottled liquor license, my Boiling Pot Seafood Restaurant didn't.
So, it is Bring Your Own Bottles, also known as BYOB here, yet I believe that the guests will come to love it as I do,
" Tim says laughing when I say that at least we know the wine and beer stores next door will love him.
Tim loves challenges, so it is only natural he has one for his guests, the HUGE PLATTER OF 1 pounders above is his biggest challenge to his guest: Eat all of it, every item on the plate and you don't pay $160.00 that the menu item is priced at.
Has anybody done it yet? "Not yet, although one guy came very close and so I gave him a couple of free glasses of wine!" he says. "I do give glasses of wine and beer sometimes to people just as a thankyou, but I can't sell liquor yet."
"We have that great outdoor patio and guests have already asked to sit outside although it is cold. They love the atmosphere, and of course if the guest asks me for something special, I try to arrange it. In the summer, I would love to open the bar up and include it in the outside design, like they do down south. I want my guests to have the freshest seafood and the funnest experience," says the young entreprenuer.
BOXERS GAY BAR, the premier events open to the public at 1330 Walnut Street
Tim, the fun-loving entreprenuer, says, "I loved Boxer's Sports Bar, the premier Gay bar in the 13th and Walnut area, so I bought Boxers about 1 year now.
All
my bartenders wear ONLY BOXER SHORTS
!" We start laughing and I say that they all seem very cute. "They're gay, but you can come and look. I only hire cute bartenders since they have to look good in the boxers!" he jokes.
https://www.facebook.com/boxersphl/
"The two people that manage the bar for me are the best. They have the best drag queen show cabaret open to the public on Tuesday nights and they have a event almost every night. Just click on the website and facebook to find the events. At first I was very hands on, but they said, " Look, Tim, we love you and all since your're the boss, but we are gay and we know our culture.""So after that, I stepped back and let them shape my bar, although I come to have fun their every week. I used to come everyday, but my friends said that we have to see the other bars and clubs sometimes too! It's too much fun in here, though!" he says.
Just a note, the
BOXER'S GAY SPORTS BAR
is world famous, with intense professional and crowd enticing amatuerish shows that involve audience participation. The most important item about Boxers is that everybody is welcome to come and have fun.
"Yes, we have all the social events, which is really fun, yet it is a sports bar, complete with the pool tables and the huge screen televisions with, of course, sports on!" he says.
https://www.facebook.com/boxersphl/
And since I am totally into the world and global issues, they do have current major events, such as...wait for it, yes-
So, not necessarily in that order, but let's say it is a casual night and you want a 2 foot cheesesteak, eat at the 1115 Walnut One Pound Cheesesteaks and mosey on down to Boxers at 1330 Walnut at about 10.00pm. Have some fun and drinks and if you are hungry, back to the One Pound Cheesesteaks and at 3.00am eat some more!
Yes they are that big...one pound cheesesteaks and they are so good, especially the chicken cheesesteak.
Real Chicken! Located at 1115 Walnut, in the heart of Philadelphia you can
choose from the real beef, chicken, with a variety of cheeses and veggies and yes they have wings! The amazing thing about one pound cheesesteaks is that they are 2 feet long and weigh 1 entire pound. I had to take some with me, since I am a little person, yet I believe that it is a challenge for anybody to eat the entire cheesesteak! Try it.
http://onepoundcheesesteak.com/
"You know, people come to Philadelphia just to experience cheesesteaks, and I have heard from many people that the very famous ones that have been here 60 years are not worth the visit. My friends and guests say that the workers at some of the more famous cheesesteak institutions are rude, nasty, treat you like a number instead of a person, you know. We have fun. Lab is my partner and cook at One Pound Cheesesteaks, and we try to make it a fun and funny experience.
You know, the other cheesesteaks are about 1/2 this size, but I wanted something different. I use the best beef and real cheese and real fresh ingredients, yet they are truly 2 feet long
. Of course you can buy 1/2 of one, yet for only $18.00 you can buy a 2 foot one here. And we use real fresh ingredients.
So, I hope all the visitors come here now and walk down to Boxers Sports Bar and have some beers, meet a new culture and try the great Drag Queen Shows on Tuesdays and special events on Thursdays and the weekends.
Have fun in life!" says the young and very fun himself Capo, Tim Dedja!
Tim loves life.
We love Tim!
Yes, they have fun finger food, high quality, fast and good, such as nachos and of course cheesesteaks.
One Pound Cheesesteak
1115 Walnut South
Philadelphia, PA 19107 215 96 4 9900
"Me and my partner, Pete, both started here about 14 years. We bought the restaurant 6 years ago and the only difference is you pay attention to little details now. We didn't pay ourselves a paycheck for the first year. Only minimum wage. And now we have lines almost 3 hrs. long at lunch.
It is about respect. Respect of your guests, respect of employees. We throw parties for our employees all the time. We close the store and hire one of these bouncy things for the employees kids and we throw a party and guess what? The newest employee has been here 4 years to 17 years.
" I tell him that everywhere in the world the worst thing employers say about owning a business is the employees leaving. He is lucky! "I know what it is like to be on the other side. I know that it is important to feel appreciated and respected. That is important to me." says Geronimo.
"I guess one of the differences is we are one of the first Mexican type of restaurants in Philly. Chipotle came after us and others yet when we lost people to them they immediately came back to us. Why? The food is better and fresh and homemade here. That is the quality that they love. We care about the guests and the food. I think you can tell the difference." says Geronimo. I believe that too. I don't care for fast food restaurants unless they're healthy and fresh the way that El Fuego is. And for tourists it is about 4 blocks from the liberty bell! Worth it...
I like 723 Walnut.
Why? Because at "happy hour you can BYOB you're own tequila and the good stuff not the cheap stuff!" says Geronimo, the owner of the cool funky
"everyday all day homemade guacamole and every item you eat."
Because they love facebook and other social media love it. At 723 Walnut they love that people come from everywhere in the world to try the very Los Angeles Tex-Mex food.
They're real funny and real nice people here.. O yes and the name itself is transitioning into the new presidency..."You're fired!" ha ha ha. "make sure you tell people that you bring the tequila and we have the glasses!"
http://www.elfuegophilly.com/
"I came from Argentina about 17 years now to Philly. I started working here 14 years ago and now I have owned it the last 6 years. I can attest that I made the American Dream a reality. I can say that I came here from Buenos Aires, got a visa here and citizenship. And it is true that I work hard everyday. Everyday I am happy to be American. I love the people. My advise to young people?" He starts laughing, "I guess should I say that I am happy making burritos? Yet I am. I am happy to own my own business. You know we do catering too and meet real people of interest in the community. It gives me a great opportunity to do that. The business is what you make of it." he says.
"I come from Buenos Aires and it is very Parisian since the french architects have major influence in Buenos Aires. It is more pretty in Philadelphia I think yet the neighborhoods of mingling outside is more pronounced in New York. That is Parisian and Argentinian to be honest. We chat outside and the Parisians dance in the little squares." he says and I tell him about the Parisians.
236 Market,
(267) 687-8653
Today is Monday and at Stos on Monday is Monday Wing Day.50 cent wings all day
Of course, you must buy a drink with the wings, but who cares everybody loves Coca Cola or Beer or wine!
Taco Tuesday Wednesdays, Whiskey Wednesdays, you have to check the website at
http://www.stosbar.com/
And let us introduce Mike to emmeanesbook...he doesn't even look like an accountant, does he? "When I approached the old owner of the bar he gave me such a great deal that I took it. Now one year later, I am finally able to day I know what I am doing, but it took one year."
"I am a Pitt Alumni(that is University of Pittsburgh) and I now have between 130 to 50 people that come to see the games here. I would say that they come to socialize and connect and the premise is the Pitt game!"
Met Mike, the owner of Sto's...and he is hilarious. "See my logo of Sto's? Notice the S? That is my nose," is about the first words he says to me and at that he shows me his profile. Yep it is his nose. "And everybody calls me Sto nobody calls me Mike!" he says. The coolest item in Sto's bar? Honestly there are so many. One is the "Mario Kart Games," he says. At the front of the bar when you enter is a table with two chairs and two televisions where you can play Mario Kart to your hearts content.
Nintendo fans only.
The second is the fact that he has many different televisions and "they don't just have sports on." He wants to say that "it isn't only sports on tv at the bar." "I ultimately want a comfortable bar where you can come up and talk to the bartendcr, watch videos, play shuffle board and when you receive the check it is only $35.00 for food and beer." he says.
"I need to show you the beer garden, too. Tonighjt it will be open up. When the weather is nice people love it."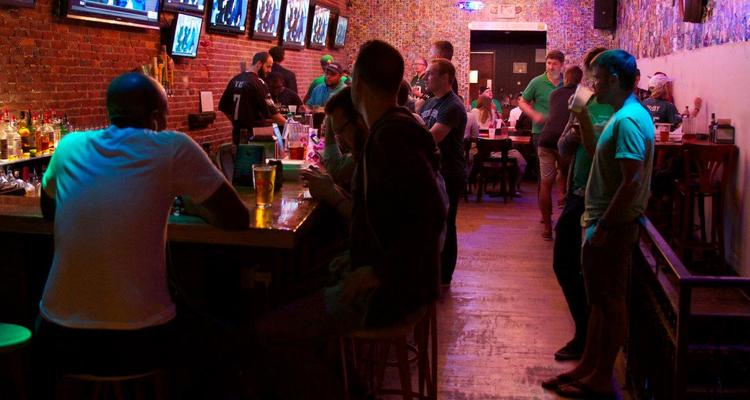 The Arden Theater in Philadelphia is still the artistic endeavor the founders meant for it to be
and it is still located in the trendy artistic distric known as Old City. Please come see the great visions of Aaron Posner founding partner and the artistic director of Terrence Nolen.
215.922.1122
https://ardentheatre.org/about/
40 N. 2nd Street
One of the plays on the agenda in the year of 2020 I have noticed is my personal favorite as I LOVE PLAYING MARGARITE MYSELF AS A ACTRESS, AND THE ARDEN IS DOING
March 12 – April 12, 2020
A Streetcar Named Desire

"You should see the production of "John" upstairs, " he says and as if on cue I say, "Brennan?" it is as if someone says Scottish Play I automatically say "Brennan" whenever someone says John and most people just stare at me! same reaction okay on with the interview. "The other cool thing about Arden is the Children's theater. Amy and Terry had two boys and Amy said you know I would love a theater that indoctrinates children into the theater experience.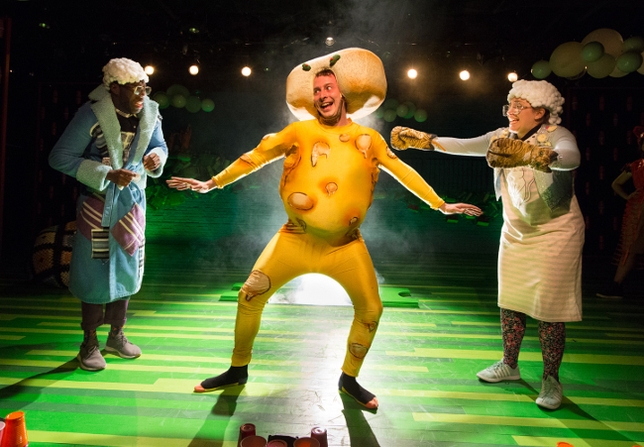 They started the children's theater with Charlotte's Web. The coolest thing about the children's theater company productions is the fact that the budget of the mainstage adult programs is the same as the children's theater. That is amazing. The same care and attention and details go into the sets, lightings, actors, etc. as the adult theater and to attest to the great success of these series is the Barrymore awards that we had displayed in the lobby." he says.
WOW! "And they have a series of tickets for inner city children in Philadelphia and New Jersey", he says. "along with teachers that go into the schools and teach these children theater."
LOVE i say yes
I had a wonderful opportunity to interview the director of the Arden's extensive Marketing and Public Relations Department...Stephen is a lovely person, "I started with the Arden about 1 and 1/2 years now..." he starts the conversation as we sit in one of the coolest architectural lobbys that you will ever see...with stairs suspended above you..."the name Arden theater and the founding members started together about 30 years now. Aaron Posner(now a successful playwright-hey albert maybe we could have Aaron tidy up our screenwriter's guild script?) and Terrence Nolen along with his wife Amy are the founding members who with the help of a very generous Walnut Street Theater space helped launch the now famous company. From there they had their own space on St. Stephen's alley and about 20 years now in the space where we sit. Now upstairs is the Arcadia sponsored theater which carries that name and holds about 200 people, downstairs is mainstage which holds about 400 and about 60 feet down the block is the newest addition of a 100 seat stage theater that houses the drama school and the cabaret series started one year now." says Stephen.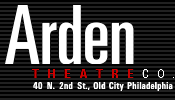 ""Now the Arden is Producing Artistic Director Terrence and wife Amy. Aaron has since moved on to the Washington DC area where he is primarily a writer...(he answers when I say what happened to Aaron? did you kill him and take over his 1/2 of the theater! ha ha ha -nope)Aaron moved to Washington DC having started the first show of the season here adapted from Anton Checkov's play, the seagull, aptly named Stupid Fucking Bird. It premiered in 10 national Equity Theater Companies around America and the only one that Aaron directed is here his home theater.
Truly an amazing experience. I guess what makes the Arden different is numerous items. A. Terrence is keen on finding the right actors. As a matter of fact for that Scottish Play...(!_) that all you actors won't mention." and of course me as a thespian stop him immediately when he starts to say the M! word, "he wanted the Philadelphian actor Ian to play the starring role. When Ian wasn't available for 3 years he waited and waited and finally said alright he says that he can do it!
" That is the kind of creative person Terry is. He sees a person that is perfect for a role and needs to have that person. Like Stephen Spielberg for Lincoln. It was Danile Day Lewis or nothing." Me? I remember rehearsing and streching myself with the role of Nina from the Seagull in private Wilma Theater sessions headed by none other than the famous and extremely demanding and intense matriarch of the Arts Institute in Philadelphia, director Irene Baird herself. I can't wait to read Aaron's adaptation of it.
http://www.ardentheatre.org/
Work out at Optima Gym at 325 Bainbridge for $24.00 for 30 days and head out to the left towards 3rd to find elegance at the lovely chic brass bar and dimly lit luxurious restaurant named ELA.
http://elaphilly.com/
It has a very chic atmosphere the minute you enter and you fell really important sittting at the bar just drinking a martini, which of course you have to drink here...the bar calls for nothing else...and try the food., too.
627 S 3rd St, Philadelphia, PA 19147
65 Miles from Philadelphia is Ocean City New Jersey
. a $6.00 a day pink bike ride all the way along the south of the ocean across the fishermen wading in glossy boots bay and over the $1.50 toll bridge is the Ocean Hidden city of Strathmere...the only places to eat and drink are right across the bridge...the Deauville Inn, and behind the Pancake House. The one cool thing about Deauville Inn? During the summer and on the slow weekends don't mention that you're from out of the state! Especially if you're a girl, but if you are a girl don't wear makeup and hope for a makeover that is great.If you are from far away, it is your first time at the shore they take you out to the docks and push you into the water on the little shallow water docks. And once you're soaking wet, we hope you're clothes aren't too nice, they give you a makeover as a welcome...free of charge(the beer and food you have to pay for yet the food is great, especially the seafood which is wonderful)The water is low about 1 foot near the docks and they push you in...yes that is right. You can sit in the outdoor tables or the inside tables, yet outside the local folk told me, That's right, they take the women in, dry your hair, redo a complete makeover and here you're ready for the shore life. And the makeovers from the shocked faces that I saw today were rather incredible. Gorgeous. But you can't come here everyday for a beauty makeover, it is only for first-timers to the shore, remember as you bike still further south that within 5 kilometers you reach the Sea Island Party City of the famous MTV JERSEY SHORE 5 YEARS. Yep. And along the way is the most private secluded forgotten stretch of on one side the ocean and dunes and the other side of the one lane road is one layer of homes. That is it. Cool. Private. Ghostly...think of a perfect place to write a Steven King novel.
http://www.deauvilleinn.com/
Do you enjoy playing Majong?
Join the Ladies on Monday mornings at 10:20am for Majong
All are welcome, meet friends...
Bring your own board, teams of up to as
many as 4 people
Stay and Enjoy Lunch after the games
Call for your Reservations ~ 609-263-2080
Reservations for Dining Room Only
Ladys Playing Majong at Deauville Inn...
The Charming One lane road from Strathmere, New Jersey, right south of Ocean City and continuing down the Ocean shore to Sea Isle City-party town. The peace riding on that little 5 kilometer road, with the breeze blowing my hair as I ride my bike, smelling the ocean air, waving to the locals in their shore houses is amazing.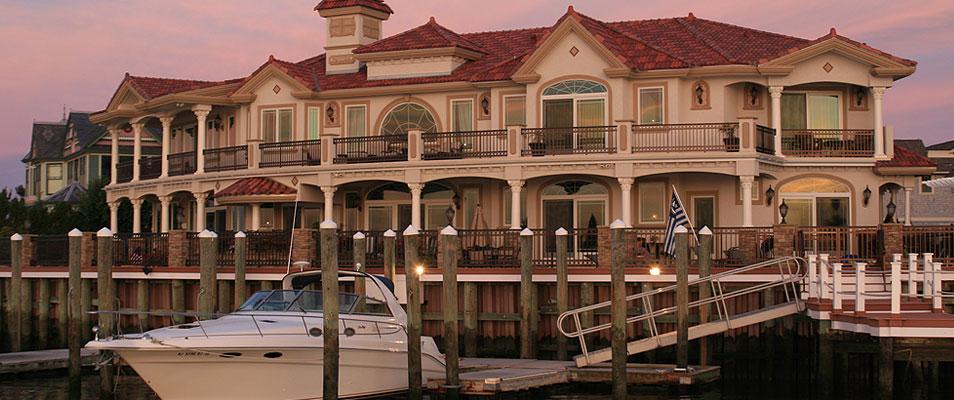 Some of the coolest homes are the little non-descript ones that have their own docks and boats outback. I can imagine walking outside and putting on my goulash boots, grabbing the fishing pole and puttering out to bay.

The Ocean Shore from Ocean City to Cape May has some of the most untouched natural wild beauty with these huge millionaire homes one right after the other that the owners rent out in the summer and they stand empty in the winter except for the weekends when the owners drive from Philadelphia or Maryland and finally have a little peace and tranquility,
Strolling the boardwalk of Ocean City last night I saw little flash lights on the beach, walked out in the dark with my bike and a family of 5 were looking for seashells, their flashlights in hand. The moon? a pale brilliant pink.

Above is the Romeo's fun Pizza Store of Ocean City. All of the city is that way, quaint, funky in the designs, special.
The famous curly fries of Ocean City's Boardwalk 3.3 kilometers long with shops, two roller coasters, ferris wheels, food, minature golf, you name it it's got it.

First night had to take the bus 507 which runs every 30 minutes from Friday to Sunday and is about 3.3 kilometers over the bridge from Ocean City to Somer's Point. It must be pointed out that Ocean City is the famly resort town of the Shore...as in it is a DRY TOWN, No alchohol is even sold in the city, however on all sides is neighboring shore towns within 6 kilometers and you can find bars abound such as in Somer's Point. As I said, jumped on the 507 bus, paid $2,25 and found Charlies. Along the way a group of pink and black t-shirt crazy people celebrating a 50 birthday party to which they invited me on the journey to Charlies. I was there to purchase a 6pak of Bud LIght. I passed a thrift store the 1/2 block to Charlies and went in. A bright pink and black t-shirt saying HI on the front and BY on the back awaited me. $2.00 later I was dressed for the black and pink party; however in walks a gentleman and the store keeper tells him to move his vintage light teal porsche...He says that he thought it okay to park outside and I said that maybe someone would think it is part of the thrift store and buy it! On to Charlie's a wonderful cool beach bar complete with funny people to stick your heads through to take pictures of.

Here is my pink bike on my favorite bridge of the world, the bridge that links Ocean City New Jersey to Margate and Ventor...beautiful lovely ride of about 8 miles to Atlantic City...and best of all you can take the regional train or bus from Philadelphia for about 10.00 dollars to the wonderful shore of Jersey.
Above my favorite shore house in Ventnor New Jersey ...right on the boardwalk it has a haunting unkept beauty about it...abandoned? I wish I could afford it. Love it.
Alright 8 days of Philadelphia, my favorite small city big city in the world, the cobbledstoned streets that Ben Franklin and Thomas Jefferson walked remind me of Regensburg, Germany, a old medieval city of beauty and secrets. Love that city of Philadelphia where I spent 5 years of my young life.