Or try Cloak and Petal in San Diego's Little Italy section where the owners of Tajima bring little Japanese plates to Little Italy!
The project is a collaboration between Isamu Morikizono (owner/chef of the hugely successful
Tajima ramen joints
) and Cesar Vallin (Prospect Bar, The Rooftop La Jolla) with huge open windows on which to dine!
https://www.littleitalysd.com/
Barbusa
1917 India Street
San Diego, CA 92101
Mr. Bannos Jr. and Mr. Bannos Sr. and Mr. Mantuano own the Purple Pig a Tapas style Mediterranean Restaurant smack between Charles Scwab on Michigan in Chicago and Bank of America...
first cash in your Charles Scwab dividends, head to Bank of America to cash the check and WOOOOH! WHO! have a great Dean Martin and Frank Sinatra Business Lunch. Me? I am eating the Olive Oil Poached Tuna with Quail Eggs Tapa. Yum.
When people come in the people know that they receive the best service and the best quality of food and ever since
Mr. Bannos Jr. won the James Beard award for best chef of America, that is BEST CHEF of AMERICA!
we've been super busy...here today it is a normal day at lunch, usually though if you're talking busy it is a 1 hr. wait to 1 and /12 hr. wait. The people that come here know we have the highest quality of food and the tourists know us too." says Erik the head bartender at The Purple Pig who has been here the last 5 of the 7 years it has been open. Eric's favorite is "The Octopus with Green Beens that they grill and toss, not chewy at all." He says. "The chefs have us taste each and every new item on the menu and ask us for feedback yet honestly by the time it reaches us it is always good. Yet if a guest says they don't like the food the chef will take it back and taste it. If he finds something wrong he immediately takes it off the menu for that day til he corrects it." Now that is personal service.! However the atmosphere of young urban professionals talking VERY LOUDLY is another cool thing about the restaurant.
It's called
NEXT DOOR STATE FARM CHICAGO
. It is according to Victoria, "Hi, I am employed by State Farm, as is every person who works at the 5 year concept store. 659 diversey Chicago. Corner of Diversey and Orchard...125 meters from Fullerton Red Line Metro.
https://www.nextdoorchicago.com/
It is both a cafe where people bring their laptops to work on and to drink coffee and a meeting point where in the curtainined contained booths meetings with State Farm Financial Advisors happens. You give me your name. You select a passcode. You sign up for the events on the chalkboard for free as long as you RSVP. For instance you said you wanted to come to the Screenwriter's seminar with the guest host. He has written 20 screen plays that have been produced." I thought. Okay last night at the Lincoln Station Bar on Lincoln I got into a conversation with Justin Bieber who wanted to know about my screen play idea. Serious. I told him. "I own emmeanesbook. It is about a girl who worked hard her entire life. Was born in Qatar of a American Lady and a
Cuban man who immigrated illegally from Cuba in 1971. He got American Citizenship. He started working for the American Government. He went to Qatar in 1976 to build the soccer stadium. He had two twins there yet the mother being American they were American citizens. In 1979 he had to leave under mysterious circumstances and only took one child with him, the girl. Emme ane. Elijah Augustus remained. The little girl at the age of 3 worked for the cia doing protective shield work. (think the movie where the girl is floating in the water bubble with tom cruise) At the age of 15 she went to the London Academy of Music and Dramatic Arts and lived a life of 30 years as a actress and writer She started her own newspaper and went to Europe and backpacked 6 years. She met a Prince yes a real one from Germany. He was from a wonderful Roman Empire Post Office system family and the son of the beautiful Gloria Thurn und Taxis and the devil p;rince Johannes, and they became great friends. He was a famous car driver and wound up being human trafficked while the billionaire family helplessly watched silent. The girl sets out on a journey to save him without at first the help of the cia until they finally start to help her rescue the Prince.." He said that is a good story you should call Steven Spielberg. I called Steven Spieldberg from the Lincoln Station restaurant last night at 22:00pm on Monday night. Justin Bieber said that Steven will never talk to you. I googled and got his mom's restaurant in Los Angeles. I called his mom's restaurant. "Hello My name is Emme I want to talk to Steven Spielberg's mom. " says me. Says the woman taking the call at the restaurant,"I know everybody calls here to talk to Steven's mom but she won't talk to you and she is the owner of the restaruant but she has nothing to do with Stephen's business" "Okay, " me says, "however, it is a real good script and I am sure that Steven would love to hear it. Can you at least give me his number?" "no" says the other girl. "Okay can I come to Los Angeles and at least his mom meets me and maybe I can convince her to give me a meeting with her son Steven." "you can try, but I know her she keeps the restaurant business is hers and he is on the other side" says the other woman on the phone. . That is about as close to a yes that I need. Justin Bieber asks how I did? Not good. I say. However I get back on the phone and call a answering service for Steven Spielberg. A lackadaisical guy answers the answering service. "Can I talk to Steven Spielberg please?" me asks. "No we don't have Steven Spielberg's number here." "Do you have George Lucas's number?" me asks. "No maam we don't have George Lucas's number." "Are you sure you don't have Steven Spielberg's number and you're just not giving it to me?" "Yes ma'am I am sure." "Do you have anybody of importance to talk to since I have a real wonderful script and I need to talk to somebody about it." "no maam." he says. "Do you have anybody of any importance at all that you answer phones for" "No" he says sheepishly. . I tell Justin Bieber, "see I told you. Steven Spielberg will never let you ask him questions." he says. Okay today as if God given I stumble upon the State Farm Screenwriter's seminar...I am soooooo physched. State Farm has answered my prayers and given me my own state farm sponsored screenwriter's seminar to which I attend and it is wonderful. The Screenwriter speaker gives tons of good points and has written 2 scripts for HBO. Totally Cool Next Door State Farm! If you want to take a seminar here is the address and while you are at it buy State Farm Insurance.
Is it a State Farm Store or a Cafe I ask. "We are all employed of State Farm, " Victoria who is the pretty receptionist answers.
Linda Reiter as Rose Kennedy is stunningly emotionally moving.
As I am moseying around the neighborhood tagged Lincoln Park, I see a cool fringe type theater...I go in and chat with a friendly chap with a big Grizzly Adams Red Beard sitting at the Box Office"named Collin
. The theater immediately makes me feel at home and ready for rehearsals for some obscure yet challenging unknown Shakespeare play but wait first fencing classes, a couple cappacinos in the adjoining London cemetary as we see Gordon Summers aka Sting running in the early morning and on to Shakespeare rehearsals. My first year at London is exactly my morning of drinking coffee in the cemetary next to the theater.
That is Greenhouse Theater. It isn't modern chrome white and glass. It is real theater. We chat and I learn from Collin that, "it has been a theater since the 1950s, yet it has had in the last 10 years only theater from other companies that come in and use the space. We have 4 theaters with each about 190 seats each. Sometimes they're all running at the same time. Occaisionally, I won't say that it happens all the time yet occaisionally there has been cases when a person gets into the wrong theater show and they see something that they weren't supposed to see. Usually the bar codes will stop that person, but sometimes..."He says. "From June 2016 until February 2017 we have our first shows that the Green house Theater is producing. They are all one person solo shows that run 6 weeks each. The fifth one which you're seeing on Wednesday is named Rose for Rose Kennedy."he says. He phones Jakob, the Artistic Director of the theater who runs down and meets me. "I come from a long background of theater first in Los Angelos and New York and now here. It is 100% premiers whether nationally or internationally that we produce. As a matter of fact I am directing my first show at Greenhouse myself which is about a Jewish lady who has surreal thoughts and actions about life in general, her bisexuality and her faith. It is a wild show yet a fun show. When we asked for submissions we received 350 worldwide and I had to with the help of my team narrow it down to 12~! some came with the entire team and some only the script which I had to hire the actors and directors for. Utimately for me it is about finding new talent and helping the world to see that talent is what I enjoy."He says. I am most happy to see Rose tomorrow! come with me! ciao

a must see theater of avant garde independant with a real respectable past is GREENHOUSE THEATER located at 2257 Lincoln
773-404-7336 - 2257 N Lincoln Ave Chicago, IL 60614 where the people are independant and totally cool and confident having to compete with there much bigger neighbors steppenwolf theater. ME? HOWever I am invited and coming to see the solo series tomorrow night that is Wednesday the 14th at 7pm drinks in lobby the one woman show of wonderful royalty of america, ROSE KENNEDY...
http://www.greenzebrachicago.com/
Honestly a little swedish english fellow about 1 and 1/2 years old in the lobby of our hostel in Chicago is such a adorable sweet character entertaining all the older kids(ages 21 and up) and had a green shirt on. Fell in love instantly. When he went to the little brochures and pulled out the Zoo brochures and started squealing with delight everytime somebody said hi I immediately said alright "Vilgit" picked the restaurant I am eating here on Tuesday however of all the restaurants around the world I am taking "Vilgit"s advice and choosing it.
1460 west chicago ave.
chicago illinois 60642 • 312 243 7100
reservations They believe that dining should be fun with surprises on the menu for you... only truly "Vilgits" philosophy too!
I am seeing the show of
Steppenwolf's
starting the week of the September 12 mostly since Steppenwolf is my ulitmate theater, started from the Illinois State Theater Group of Glenn Headly, John Malkovich and Gary Sinese and John Savage, a group of talented actors who came from Illinois State University in Normal Illinois, started their first theater company in Chicago and it grew to the amazing World-Renowned Company of today, O and of course we must mention the fact that they're all pretty darn good actors(actresses...Miss Headly is a personal friend of mine...love her).
1650 Halsted / St.
Chicago, IL 60614
(312) 335-1650
MAIN SERIES
September 15, 2016 November 06, 2016
November 10, 2016 December 23, 2016
STEPPENWOLF FOR YOUNG ADULTS
October 05, 2016 - October 22, 2016
February 15, 2016 - March 11, 2016
...honestly I am not sure how appropriate "The Burials" and "Monsters" would be for young adults however it is one of their series.
Alright we are doing 10 days in Chicago...it is The 8th of September and get ready to meet the lucky entreprenuers who are going to grace our pages for the next 10 days and 2 years! love em. Ciao favorite since it is in the coolest section of my favorite Lincoln Park right off the Fullerton Subway is
Lincoln Station Sports Bar
. As you head out of the Fullerton Red Line Station exit to your left. Hint if you hit DePaul university your going the wrong way. Walk to McDonalds and make a left on Lincoln. Right here next to the most famous Blues Club in Chicago is a Neighborhood hangout with great specials, wonderful team, and talkative locals. Plus everyday they have amazing daily specials such as my two favorite nights, Monday and Tuesdays.
MONDAY
$3 feature drafts :: 40¢ wings
TUESDAY
$3 great lakes seasonal
$1 beef or chicken tacos after 4pm...you receive the picture right? Love the Specials and it has a huge wide open window with peanuts on the floor booths and floor to ceiling sports tvs to hangout
and watch one of the many Major sports events everyday in Chicago.
Plus
HAPPY HOUR
MON - FRI 4-6PM
1/2
off appetizers :: $5 crafts.
2432. N. LINCOLN, CHICAGO IL 60614 | 773.472.8100
http://lincolnstation.com/
is the website to find all the cool specials. "We love local beers and are always trying to find new breweries...and guess the percentage of the beers from the Chicago locals? 90% That's right!" They says.
The Girls in my dorm about 4 Blocks from here and me sat outside drinking $3.00 drafts and eating $5.00 cheeseburgers and fries on Wednesday-gorgeous neighborhood, fun conversation and wonderfully friendly team although they do make you laugh at the characters they become once they put the bartending and waitress outfit on. Guaranteed to have a fun night whether you are a sports buff or a bunch of friends just wanting to chill and chat.
Okay the Chicago Cubs in the World Series unprecedented really! Since they didn't let that little goat in about 45 years ago. I don't blame the guy...letting the little goat in is a must for a lovely game of football. Sigh. It is only about the money nowadays instead of loving integrity and goats.
Well anyway make sure you check out those Cubs. THEN AGAIN...MAYBE A GOAT GOD EXISTS...
www.cbssports.com/mlb/news/
world
-
series
-
cubs
-bats...
World Series: Cubs bats disappear again despite having so much going for them The Cubs were shut out and managed just five hits in a Game 3 loss. "I don't know they didn't list shrooms on the list of unacceptable drugs...are you talking to me?"
Personally I am voting for Josh Reddick since I met him on a bus in Los Angeles, he loved my script about me and Albert, and wants to be Vincent. Although we already want Leonardo Di Caprio for Vincent I am thinking maybe he can have another great part, except for Albert's since Albert should really be Albert.
They keep wondering if the picture below is gene wilder or bill murray, the most important thing is that it isn't the goat's owner, from the shirt we guessed, yet he does look old enough to have been the owner of that goat...maybe he can show the cubs what a bat is for and "go get that gopher on the golf course!" O and you should be bill, you should be. (the goat I mean)
Alright I am seeing the Cubs Game tonight. On television since the people told me it is $2,000.00 to $7,000.00 to sit near the front row of the Cubs Games. I said that we should check out the front runners just to be sure if they're at the game who has that kind of money to just whip out $7,000.00 for a front row ticket. You know we need sponsoring for the website and for the script. Anybody with a business that is making that much money to spend a one day ticket of $7,000.00 obviously is doing pretty good, has loyalty to Chicago, and is a good sport. And since we all love emmeanesbook I hope they will support the Chicago page. Now we just need satellite zoom and picture recognition and check out their businesses.
71 YEARS BOYS... O WAIT! IS THAT 17 OR 71? I CAN'T FIGURE IT OUT. AT LEAST LISA LONDON BORDER PATROL CAN BALK PEOPLE...AAAAAAAA ,WE WON THE WORLD SERIES... I AM PRACTICING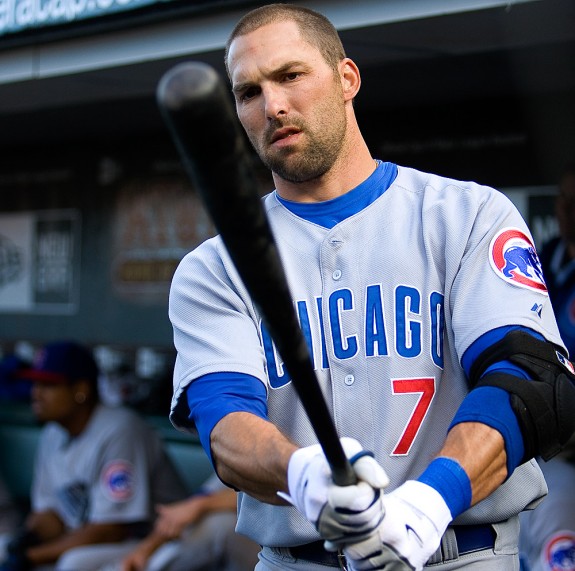 Below another Hillary supporter, which is why I am voting Trump for President.
O and Tim Kaine keeps sending me emails starting with : "Hi Friend," since I gave $5.00 to the Hillary Campaign to enter the fly to Las Vegas for a chance to see the debate lottery...however she has since taken about 30.00 dolllars unauthorized from my bank account, the last being a note saying, we just took $10.00 from your bank could you give another $3.00 since we tried to deduct $10.00 again and it wouldn't let us(seriously) to which she overdrew my account and now I am fighting with my bank to recredit it. And you gotta love the Cleveland Indians, "YA! and I'm coming after your ass next."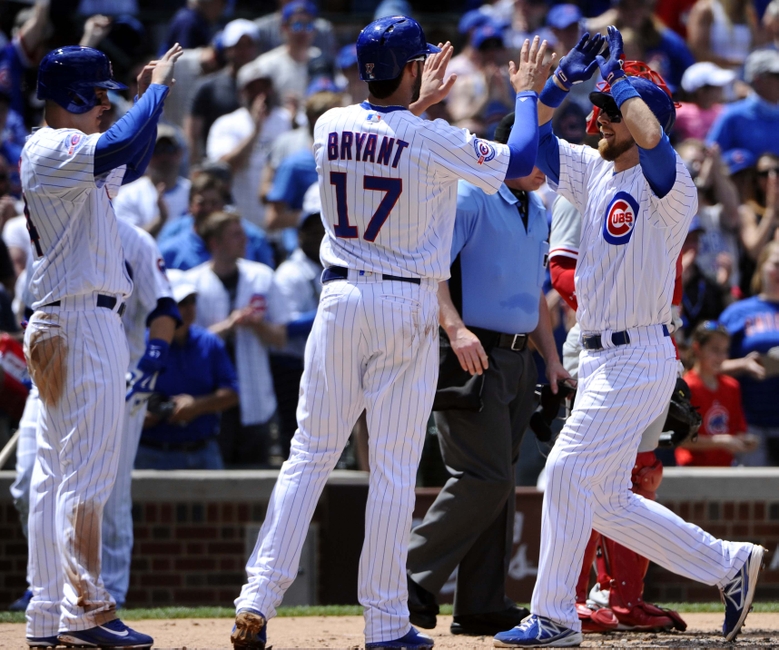 The most wonderful things about the city of Chicago ...well so many.....so I guess if I would choose it is the beauty of the walks along the zoo path to the city, the beach with its 100,000s of thousands of people, the sports teams, The Cubs, The White Sox, The Bears, The Bulls!, The Blackhawks, The major league teams of the world are right here in the City of Chicago. The food of Taste of Chicago which I am lucky to have caught for the first time ever is amazing. Expensive yet amazing. The blues clubs and the jazz clubs everywhere in the city open everyday. The boats cruising the famous river when it is green during St. Patricks day, when it is loaded with boats every other day!, ;the Dicks Last Resort famous ;around the world and situated right on the river. The museums and the Aquariums, it is a clean city. The cleanest Ive ever seen in my life all around the world. And more wealth per square block then you will ever see...even in Abu Dhabi or New York...Why? because it is Oak Street and Astor Street and Rush Street and Wabash Street and Michigan Avenue and State Street and Jackson Street and on and on one right after the other of beauty and splendor and yuppies everywhere. Lincoln Park, the Gold Coast,. the Magnificent Mile, you have to walk the city to see the beauty of each and every inch of it. Wonderful. Or I know just support the lazy loser Chevy.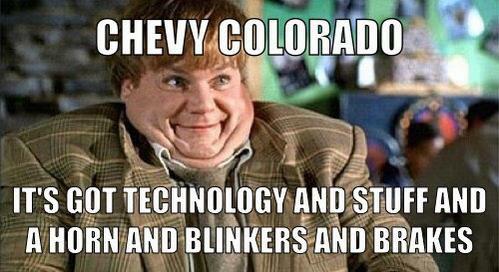 LOVED THE TASTE OF CHICAGO AND THE ALBERT LOOK A LIKE IN LINE GIVING ME THE ELVIS CURLED LIP STANDING BEHIND HIS GIRLFRIEND...
GOTTA LOVE THOSE CUBS LOYALTY...O WAIT WE'RE IN THE WORLD SERIES FUCK THE GOAT LETS GO...honestly I thought it was the president of Mexico ...