MY ORIGINAL WEBSITE IS HERE EMMEANESBOOK in europe
It is me with much love and happiness and appreciation to my sponsoring cities and entreprenuers around the world that say yes:
Albert Thurn und Taxis 12th Prince
of
Regensburg is a famous entreprenuer car driver and we hope soon to be a famous actor!
If you want to see the Race Car Drivers,
Click on the ERC Rally Schedule to 2019 and please come with my 125 friends who fly drive and train to wherever Albert is to give him encouragement! and say Hi to Albert we hope he wins! The next race car rally is Azores on Maech 20 to 24 please fly on Ryan Air Portugal.
Cool and One of a Kind facts about the Prince:
Avid Runs and Tennis Enthusiast, Eats and Learns about Improvement Food hiking yachting horseback riding
(the castle; the largest private residence in the world has a equestrian dressage ring inside)
loves being with his friends and playing creative jokes on people, a great philanthropist who always is reading letters and proposals to him for new business ideas and has a brilliant peoject of a solar panel forest.
Loves mud rally racing and is a talented outdoor grill cook with original cocktails and grill recipes, and james bond martinis,
Post Master General of European Post Office System (I only send love letters in the post:)
& solving crimes... although I imagine he finds my Conspiracy Theory Mel Gibson Jerry like synopsis's more funny than true! anyway he loves fashion and is gorgeous and his sister is a editor of Vogue, although we wonder why Albert isn't glossing the pages as a model, perhaps he is a private guy! ..since I am sure being Shakespeare myself that he in part has written some of the ideas in my script...and if he loved the spotlight and stage more a funny clever witty actor, a gorgeous model, and you can have letters sent free!
My name is Lori
owns emmeanesbook
and "the life of Albert script"

https://www.facebook.com/emmesmith3
My email is justascript@mail.com
emilyane_scattergoods@aol.com
My new
project is located in America and is named emmeanesbookofamerica.
I need writers to start doing it and if you are interested and located
in America facebook or write me to let me know as the American based website is up and on the internet as of January 6 at 12:00pm chicago time.
SOMETIMES IF I FIND A real funny activity
CINESUD Affiches de Cinema
Eric is a original person, in his space where he showcases the vintage historical and modern posters, all original of course, to the type of character he is.
The showroom Cinesud Affiches is a artisan's workspace. It has tethered rope floors and a antique bookshop sense of feel as you walk in. I loved it immediately.
Here in the picture you see the fun sense of adventure Eric as a person has, with his choice of Cinema posters on the walls of the store. Yet although you can order online, which is a plus for busy working people that love a original, find it at Eric's store and order it on the internet, if you are planning a trip to France, Marseille and the Cinesud is a must
. He has more than 20,000 vintage original and historical posters from the Cinema from all around the world.
And, since he has been in the movie business about 22 years, he can find a poster with a phone call!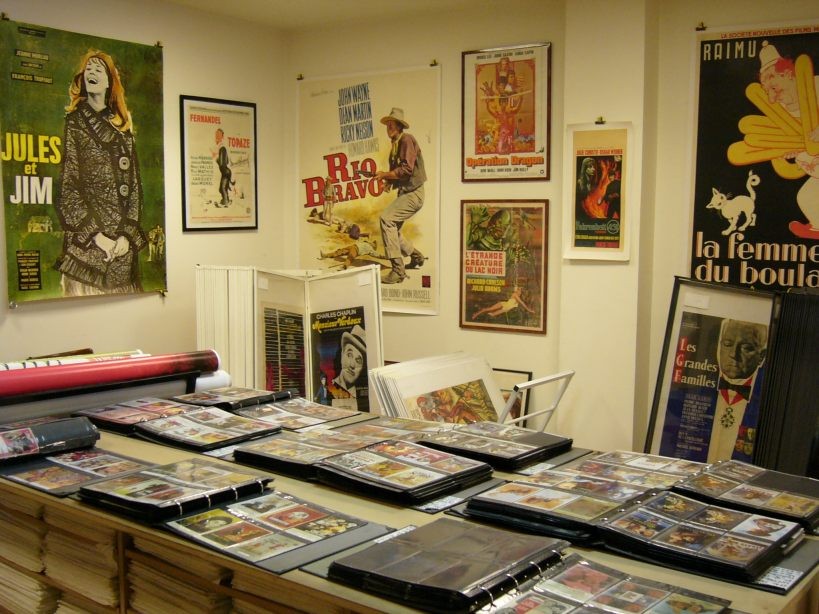 Since the posters are from the releases of the films, some have little worn marks on them! Which of course only makes these posters more charming, however, some posters are very rare and only one exists in the world.
Here you can browse to your heart's pleasure, and if you are a avid collector you can find that special one you are searching for, or if you are just starting a collection, you can start small. Have fun and enjoy the knowledge of Eric!
He says, "Today people buy both on the internet and tourists and collectors walk into the store. Of course it is fun for me to talk to people interested in the history of each poster and yes I love movies.
I watch all kinds of movies and I try to watch as many as I can. I couldn't say one sort is more favorite than the other, since I enjoy every type of movie. Each one is different and yes it is true that each culture has its own way of making movies." And I say and movie posters! Since some of the French ones are a little more risque than the American movie posters!
https://www.cinesud-affiches.com/fr/
How about some animation Japanese!?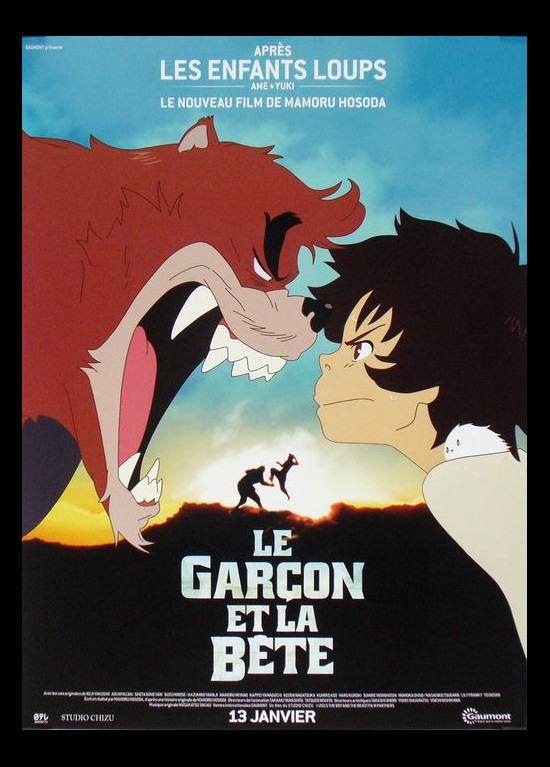 The Store
CINESUD Affiches de Cinema
is located at
19 Cours Julien.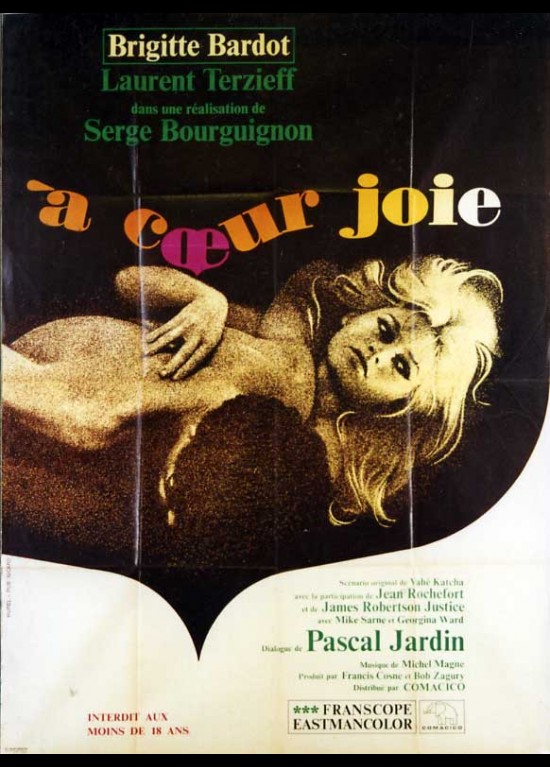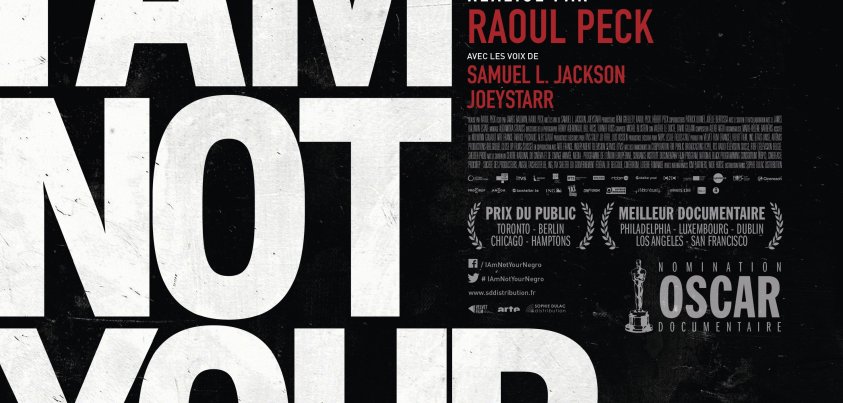 Yes! Alright he won the Oscar !
for my tourists to do I add it to the home page
and here it is in Barcelona on the lovely day of Saturday, March 9, 2019 at 1:35pm the cooking lessons!
has partnered with the
sponsor bulthaup,
one of the finest and most prestigious kitchen workshops in the world.
I had the pleasure of interviewing Alex Toni
and Marta today at the very cool and hands on state of the art cooking labs in Barcelona.
One is located at C/Mirallers, 9 Barcelona and right straight around the corner Bulthaup and Born to Cook teamed up to the Blab where they have just started collaborating on new cooking classes.
ciao
https://www.similarweb.com/website/yolasite.com
Emmeanesbook.yolasite.com

EmmeAnesBookAmerica
Edmund Scientific formall Mattel toys Water Vapor
here with friends at one of my favorite cities in the world...prague
and the biggest beer at the Quentin Tarantino's HANY BANY IN PRAGUE... and me
Some businesses ask for my bank account and they want to transfer money to it!
Per the FBI here is why I don't give my bank account number to people: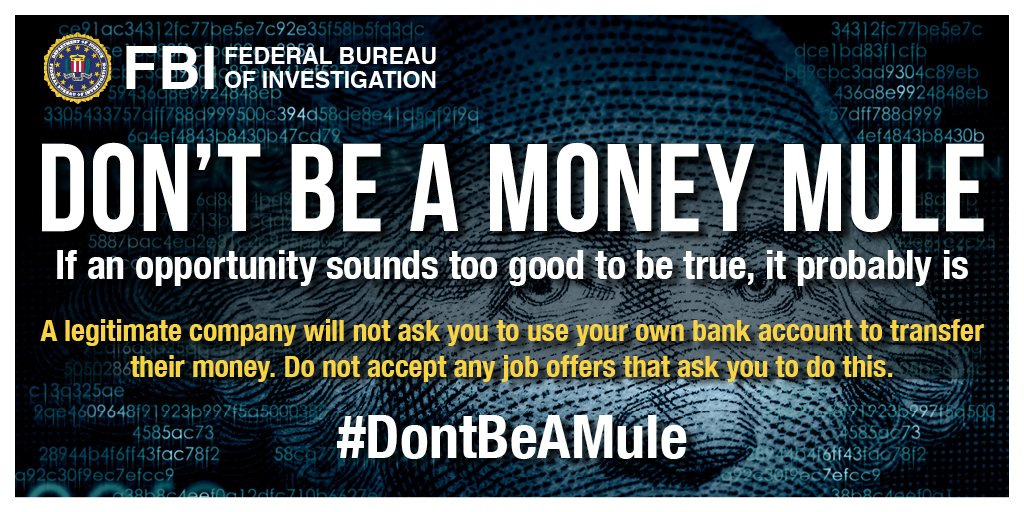 My new project is located in America and is named emmeanesbookofamerica.
I need writers to start doing it and if you are interested and
located in America facebook or write me to let me know.
The new website is up and on the internet as of today the january 6 at 20:00pm
Rome Italy time, 1:00pm Miami time, 12:00pm Chicago time,
11:00am Denver time, 10:00 am Los Angelos time.
If you would love to write about major cities in America, please interview the bosses and teams and write the article with a facebook and website link(instagram if they have it) and use my emails listed below my name to email the article to me. If they sponsor you let me know. If they sponsor you, you must write the article and email it to me since I need to add it to the city.
I need Brazil, South America, Mexico, Canada, Australia, Asia, New Zealand, South Africa, Russia, and the Middle East writers and articles, since I have not gone or will not be going personally to these countries in the next two years. That way if you would love to add one of these countries and the major cities, do the above.
Good luck, make only relationships of friends and have fun.
Hi I am Lori: EmmeAnesBook is my website that I love.
I traveled around the world for 8 years writing my website named EmmeAnesBook.
copyright
©2016 script "the life of albert"
The website EmmeAnesBook and the Script "the life of albert" is protected by U.S. and International copyright laws. Reproduction or distribution of either EmmeAnesBook and "the life of albert" script including excerpts of live readings or presentations or discussions is prohibited and you need the written permission of Lori Rolinski to reproduce EmmeAnesBook and my script and you need my permission to use "the life of albert" script, which I have not , as of today October 15 given.
I of course do hope you love my website. Ciao and Peace and Love.
If you would love to have a article facebook me and if you would love information on my original script that I wrote:
"the life of albert" which is lovely to please see the LIST OF ACTORS ON SCRIPT of page entitled SCRIPT. If you want to do the script the scriptwriters fee is $72,200.00 which you must pay to Lori Rolinski the scriptwriter then we start the planning of the Film.
A must see in Milan is the
Giorgio Armani
museum located walking along Tortone
and opposite from his Fashion Theatre showroom...you will gasp and aaa and ooo when you see it.
:
Via Bergognone, 40,
As you take Tram 9 walk right, (porto genova!)under passway to Via Tortone and walk along way to the left is the
Giorgio Armani
museum. Hope you love it!
Here is the totally approved Immune Booster for anybody who needs to strengthen their immune system, basically everybody, it is written in German...
Okay mein Immungebäude Essen von 30 Tagen ... Seit ich meine Metatarsalen an meinem Fuß gebrochen habe, musste ich mein Immunsystem wieder aufbauen ... ja das ist richtig die letzten 37 Tage war das folgende ... bereit Um das Immunsystem für dich zu arbeiten, anstatt gegen dich?
Tag 1 bis Tag8
1 Raw Clove Knoblauch täglich, 1 rote Paprika täglich, 1 Kopf Brokkoli täglich, 1 gebratenes Stück Huhn täglich, 1 Tasse Sonnenblumenkerne alle 5 Tage (ehrlich die einzige Defienz, die Sie töten wird, wenn Sie es nicht haben Dass man ... wenn man allergisch auf Sonnenblumenkerne ist, muss man jede Woche Öl auf Salaten verwenden.) 1 Orangen- oder Orangensaft 100% täglich, 1 Kiwi oder Zitrone oder Limette täglich und Zitrone und Limette müssen die Haut ... Vertrauen Ich gewöhne mich daran, 450 Milligramm Echinacea pro Tag in jeder Form und ehrlich verdoppeln, dass die ersten 5 Tage, um das Immunsystem zu arbeiten, Holunder, wenn Sie es wünschen, grüner Tee, um das System zu reinigen, Ingwer und 1 Thunfisch frisch jeder 5 Tage oder 1 Lachs frisch alle fünf Tage.
Sie sagen, o wow das ist neue Neuigkeiten. Außer das ist alles, was du die ersten 8 Tage essen kannst. Das ist es. Keine Beilagen, etc. und man kann ein Glas Wein pro Tag haben, da das eigentlich hilft.
Jetzt Tag 9, das oben mit Ausnahme einer Mahlzeit können Sie Nudeln oder Reis oder Cheeseburger oder Steak oder Heilbutt oder was auch immer Sie wollen. Eine Mahlzeit. Die anderen Mahlzeiten rein die oben Sie sehen, ich kann keine Antibiotika haben. NONE Zilch Darum denke an das Essen, das ich als deine Medizin umrissen habe. Wenn Sie sitzen, um das Essen zu essen 3 mal Tag oder 5 mal am Tag erinnern, dass es Medizin ist.
Jetzt Tag 10 die strenge Medizin, die Sie hatten und das ist es. Tag 11 Sie können eine Mahlzeit mit Nudeln oder Reis etc. haben und das ist die Art und Weise müssen Sie Ihr Leben wechseln die nächsten 30 Tage.
Um die strengen Immun-Booster können Sie einen grünen grünen Salat und Kohl, fügen Sie Gurken und Zucchini, fügen Sie Kaliflower statt Brokkoli eines Tages, Papaya-Saft statt Orangensaft, Tomaten und Gemüse-Säfte, fügen Sie Mandeln ... fügen Sie Früchte und Säfte . Diese sind der 12. Tag bis zum 30. noch müssen Sie die Knoblauchzehe und den Brokkoli und die Sonnenblumenkerne mindestens 3 Mal pro Woche mit der strengen Diät essen. Denken Sie daran, Sie sind auf Medikamente für Ihren Körper für Immun-Gebäude.
Darüber hinaus, wenn aus irgendeinem Grund sind Sie auf Strahlung, müssen Sie verdoppeln die Dosen jeden Tag wie zwei rohe Knoblauchzehen, etc. Der Grund dafür ist, dass Strahlung zerstört das Immunsystem und daher müssen Sie doppelt aufbauen. Der Grund, warum Sie ab dem 12. Tag wechseln, ist, dass Sie Ihr Immunsystem lehren müssen, wie man sich allmählich aufbaut, doch geben Sie ihm Hilfe für die ersten 30 Tage. Nach 30 Tagen musst du die strenge Diät 3 Tage die Woche mit nur den strengen Speisen und Wasser und sonst nichts machen ... und an den anderen Tagen kannst du eine Mahlzeit mit etwas machen, was du liebst. Sie können beginnen, sich stärker und besser innerhalb von ein paar Tagen und das Immunsystem ist wirklich besser in etwa 3o Tage.
Und ja dein Körper kann und wird gewinnen. Es ist entworfen, um zu leben und zu überleben und wenn du es lehrst, wie es wird. Diese Lebensmittel bauen weiße Blutzellzahl und das ist, was Sie brauchen ... wenn Sie die hohen Dosen von Knoblauch stehen können (nach ein paar Tagen, die ich nicht tun kann, können Sie und werden besser zusammen mit Echinacea, die ich konnte 'T von getan ohne.) Viel Glück im neuen Leben!
Google Translate för företag:ÖversättningsverktygWebbplatsöversättare
The famous Vignali relative that comes from Modena 1565! How charming!(not really!) Books