ZUM FIDELEN AFFEN
located at Priesterhausgasse 8 in Salzburg.
Nicole says, "My beer is the local brewery named Trumer and we only use that beer on draft. It is a pretty good beer, too. You must come at 5.00pm to try it." she laughs as I say...hmm I shall.
"The local tradition of the place, that we have kept as original, the walls, the seats, the bar, all is original and me and Micheal do not like to change it. We love the gorgeous look of the Austrian wood and here
guests can come and stand at the bar, they can stand at the round columns and they can have some austrian schnapps, which we are famous for and some austrian beer.
Or they can sit at any empty seat at the tables. The fun tradition of the Zum Fidelen Affen is that people must sit wherever a seat is available.
That is if you have 3 people and we have a table with 3 people, just sit with each other and learn about each dinner companion, as if at a dinner party. That is a must here."
I love the old-fashioned feel of the traditional Salzburg restaurant that is about 33 years old now. The new bosses of the last 5 years are quite funny and when I first met the two, Micheal and Nicole, Nicole was pregnant! and new to the restaurant. "Yes, now we are a little more comfortable, and we have a fun time here. I especially love to involve myself with the weekly menu that me and my husband and the cook decide together. It is just some regional specialties that we add together with the main menu and it is nice to do that. You can find the new menu on my facebook, too," she says. If you need that address it is here...
I personally consider Micheal and Nicole my very good friends in Salzburg, having known the couple 5 years. I love the austrian kitchen especially the dumplings and I have a kind heart to the schnapps!
"Although the restaurant and its tradition is old we bring new life and youth to the team and we love to welcome people from around the world here. Soon the Christmas Markets start and so many people come to show their love of it that we are totally full of laughing eating and drinking tourists! It is fun."
DIE WEISSE BREWERY AND BAR IN SALZBURG
...
Bayerhamerstrasse 10, 5020
As I interviewed the Boss of the Die Weisse Brewery in Salzburg a couple of his friends came to visit and here is the funny photo of me with his friends!
The Brewery is designed for fun and Mr. Huber says, "It is a 1901 brewery that during its years til around the 1990s is a very conservative brewery. Yet, me along with my boss, decided we wanted a bar for our guests to play in and we wanted a more fun and playful atmosphere. We always had the beer gardens and the traditional wooden style interior, yet when we designed the bar, with its 3 story ceilings and its huge brewery tanks inside it, actually adding to its decor, we made it total silliness. We designed the menus for people to laugh. We even have disco balls from the ceilings which are very American 1980s!"
Bayerhamerstrasse 10, 5020
"It is very much fun here all the time, especially in the summer at the beer garden which where we must move the guests inside to the restaurant bar area after midnight, yet the bar is open to play and dance and hear the fun music til 4.00am on the Fridays and Saturdays. Okay, we start telling people they have to move outside at 4.00am, yet around 3;45am people can still dance!" says Mr. Huber who I had the pleasure of laughing with as I drank one of his famous gluten free beers.
"We have fun here. That is the bottom line. We love to have fun and that is life to experience the culture of each city and to do as the locals do, as you said. When in Rome do as the Romans do. When in Salzburg, the Austrians never go on the Sound of Music tour or to the Mozart concerts! Okay that is kind to do once, yet honestly if you are a visitor to the city at night you should party with the locals. That is why you traveled all the way here to Europe right? Do that," says the boss.
Felix, who took the directors position in the business as of the first of 2015, is shown with my favorite beer.
It is the first gluten-free wheat beerin the entire beer market and yet its tradition of the famous wheat beer continues.
It is a BIG deal since wheat beer, weisse beer traditionally has 60% more gluten than normal beer. Yet for me as a gluten intolerant person, it makes me very happy to drink beer that doesnt have gluten.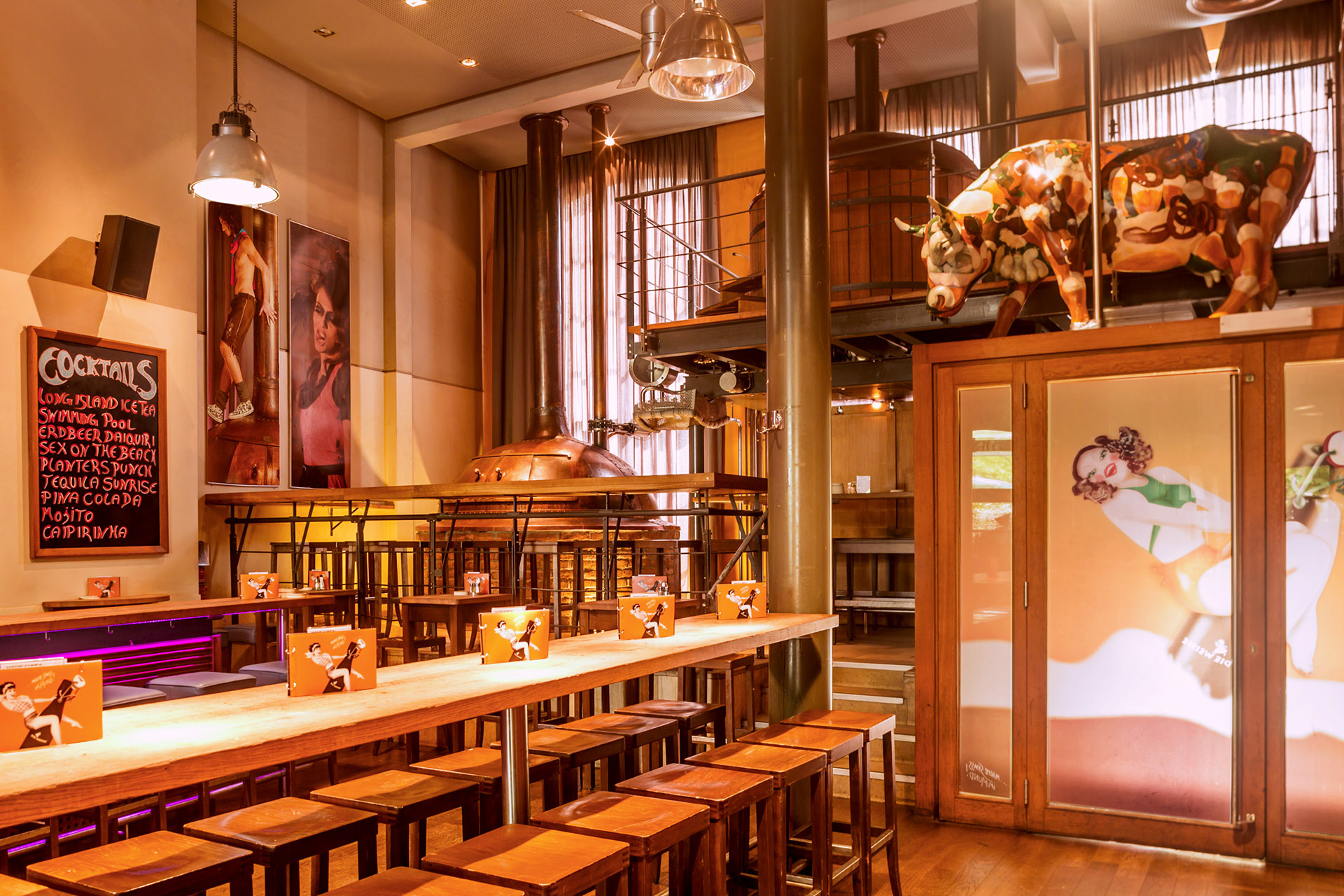 "Okay, we have 9 varieties of the Weisse beer now, although we always have at least 6 on the menu. The glutenfree is the most popular and one item that we are most proud of. And the food is innovative, too. In the traditional olden days, the people of the beer garden used to drink the weisse beer and usually eat the pepper sausage, cut up and with horseradish and sauerkraut and mustard, which is very traditional with Austrians. Now, we have much variety, yet I would recommend the pepper sausage!" Mr. Huber says, so I try it and it is very good except I mistake the shredded horseradish for the sauerkraut and put a HUGE amount in my mouth! Glutenfree beer help! So of course I have to drink a big amount of the Glutenfree beer since the horseradish is making my eyes wide. Yet the sausage is very tasty!

The Beauty of the
Mesgarzadeh Salzburg
Family Owned Carpets.
I had the pleasure of interviewing Cyrus, Ali´s brother, and Ali a couple of years now. I met his father and mother and saw the way that they laugh as a family together. Today was a fun day for me, but with traveling plans and internet down, we could only talk a couple of minutes. I got to see some very cool rugs, though and did a little window shopping for a cake store couple in Graz, Loana and her husband who are renovating the store with pink and white stripes walls.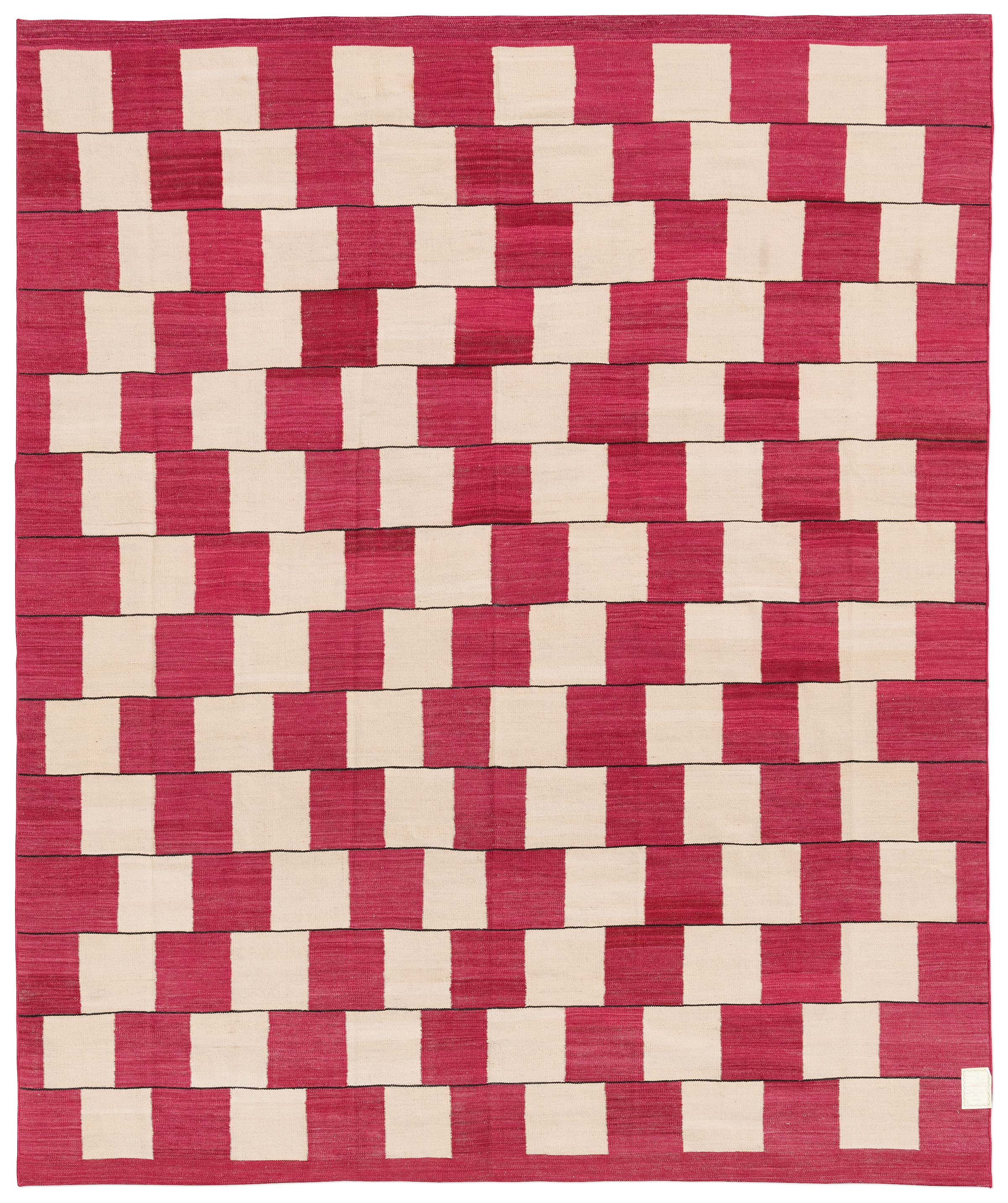 "Alright let us see what we can find," he says and we walk around the beautiful 10,000 carpet store to find the perfect size. "It depends on the size that they need and the amount of people that shall be walking on the beautiful carpet. For a doctor's office you need a sturdy carpet and for a elegant couple who don't have dogs, cats or childrne maybe they can purchase the $70,000. Iranian carpet that many people won't be using." he says.
We find some cool carpets that are modern design of light green and white striped and I say that I hope that Loana and her husband purchase that one to compliment the little cake boutique store in Graz.
Okay, moving on to take some pictures of the beauty of these carpets that can take one year for a small section up to 6 years. "It totally depends on the heritage and on the expertise of the person working on the carpet. No, Saudi Arabia doesn't make carpets, they buy the carpets!" We start laughing. "They have oil, they buy the expensive carpets." We start laughing again.
"Turkey and Iran and Afghanistan makes carpets and a little from asia and india. It is very dangerous to personally go into Afghanistan, so they make the carpets and transport these to Turkey, where we do travel to and where we buy the carpets," he says and we start laughing again when I ask if Germany makes carpets. "Germany makes cars, that is what they are good at." he says. "We buy the wool and we give the wool to the weavers...it is all handpicked. The wool that we buy and work with the Iranian weavers if very expensive. Yet if we let them pick they would pick cheap wool. We need to know that each carpet each piece, all about it. We know the weavers in every country that we work with, and we know that almost all of the farmers in Iran farm first, and when they have moments free they weave. For instance a farmer from Iran will weave a carpet and when we receive it, it is one of a kind. If I call that farmer and say, I need an exact same carpet that you sent me, he will say NO! There is only one of a kind. He might decide to weave birds in one carpet and something else in another. They don´t use patterns in Iran, they only weave from heart. I prefer the carpets from Iran. They are special and they are the best in terms of the longevity of the carpet. These are the carpets that last 300 years."
Is it true that the farmers weave in the middle of the night with lights in a big tent and they transport on camels? "I don't think that they transport on camels any longer," he says and we start laughing again. "Now it is a modern age and they transport on cars and trucks. They have 1,000 of years of weaving culture in Iran and my family is from Iran and maybe that is why I personally love these carpets." he says.
+43 6 62 84 22 4 2

Griesgasse 4, A 5020 Salzburg, Austria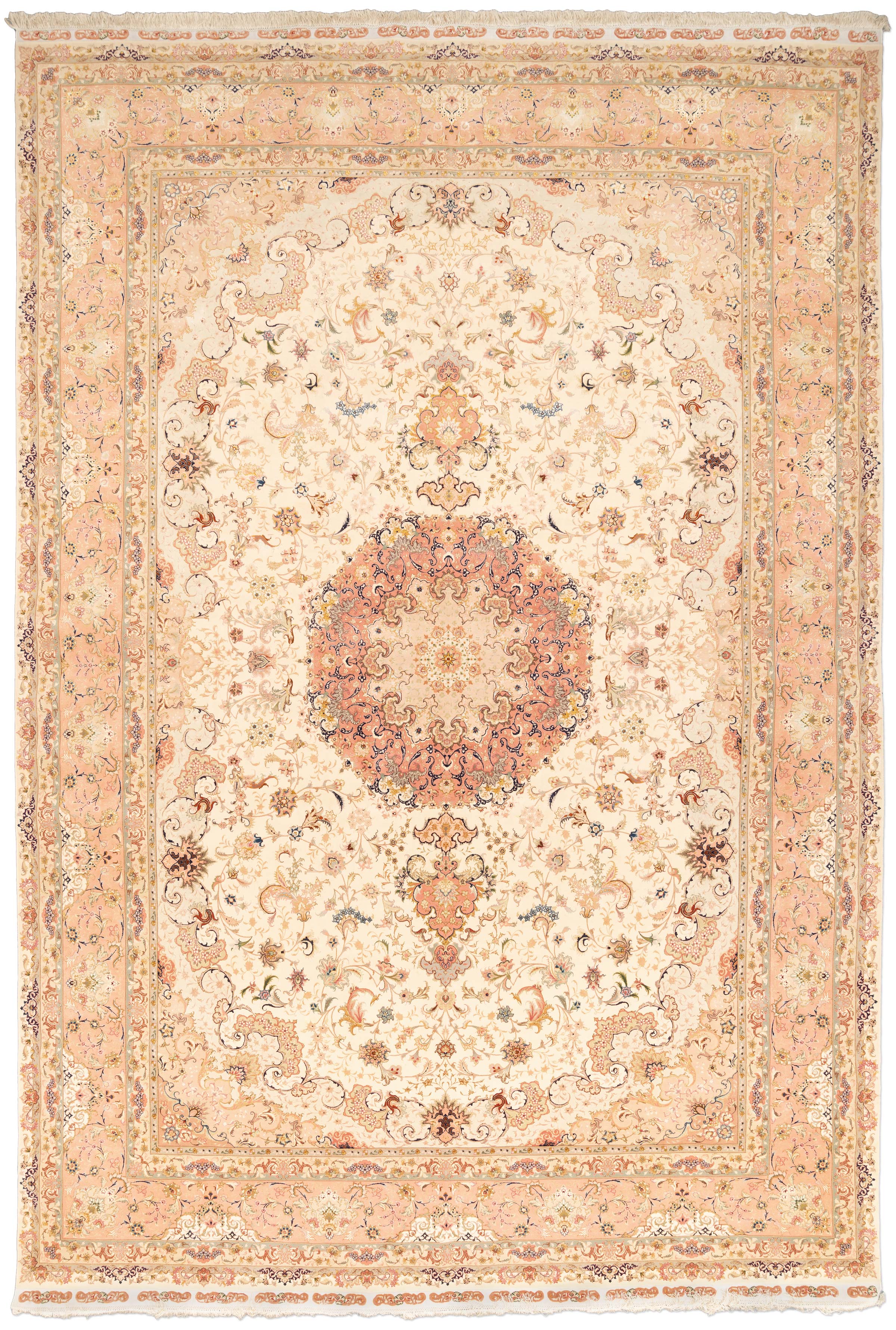 Ali, who is Cyrus´s brother, showed me two years since one of his favorites from Iran. They also have a silk thin one from Turkey that resembles the one I have at home.
"Is it thin the way that one is? With the softness?" he asks. Yes I say I finally found one that is the way mine is. "Yes these are very expensive and rare. The little one here(the size of a table place setting) is 689.00Euros." Wow and why such expense? "The quality and they last forever. A good carpet lasts 300 years and that is one that you walk on everyday.
It is the quality. A square meter on a good carpet takes one year to hand weave. If you have a big carpet it is a 4 year carpet. That is how long it takes to make it. That is why they´re that expensive. http://www.derteppich.com/" "They have been here since 1963...and Cyrus and Ali´s father came to visit a couple of minutes while I am talking to Cyrus. He excused himself to make a call to Persia! Persia! I say, how cool to call Persia, China, India, Afghanistan, Iran, Russia, everyday! Hey, be right back, I going to call Persia!
In addition to carpets that they have new every year Ali had said,
"The old old Chinese we have in special rooms you know they´re traditional with butterflys and lotus and huge and extremely expensive about 80,000Euros
. The ones in the store are mid range. My favorites now seem to be the tribal weaves from Iran. And of course the colors are unique to the classical carpet world. Bright."
They have so many beautiful carpets that you either must enter the store yourself or check out the website of every rug on it...Gorgeous! https://www.facebook.com/DerTeppichSalzburg/
You know I absolutely loved the family the minute I talked to the young daddy.
He has 3 children and they are all in the advertising campaigns. "I thought to do a new catalog, and since it has been 4 years since you wrote about us, obviously everybody is a little bit older!" he jokes
as I chat with him about his very exclusive and very high quality clothing, Bavaria style.
STRIZI at Salzburg
Salzburger Straße 49
O and everytime you order online a Strizi, you are sent the new catalog that you can Itune download the barcoded page coordinating interactive music toons that promote each page. Totally cool!
The above, however, is very Strizi. Actually, when I met the family about 4 years now, I remember that they told me the real meaning of Strizi
. "When my wife had my boy the doctor turned to her and said, O you have a STRIZI!" he laughs and tells me that a Strizi is a very bad child, a terrible twos in the Austrian slang!
https://www.instagram.com/strizialm/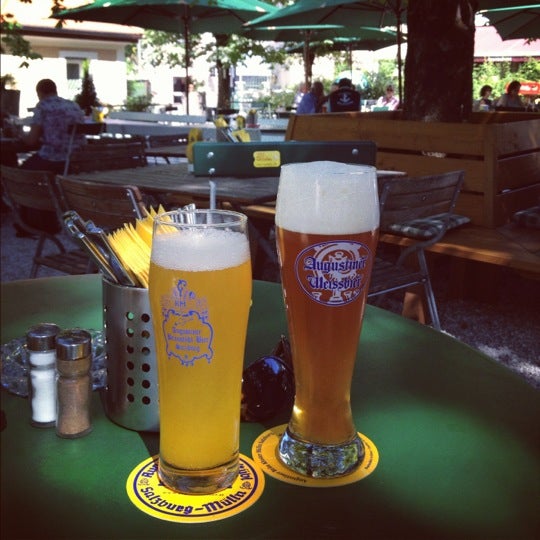 https://strizi.at/
"Each and every piece is hand made."
That is the very sincere and passionate expression of the family of
Strizi.
They are not about business
. They are about love!
https://www.instagram.com/strizialm/
"You know, I built a great container, a transport wooden container, like a gingerbread hut and we are going to use it to promote at Christmas markets in Bavaria. I am actually being talked into doing a New York City Christmas market, too." he says enthusiastically and I say that I didn´t even know they had Christmas markets!
https://www.facebook.com/strizialm/
Idealerweise ist dieses Bild nicht Strizi. "Wir machen alles mit der Familie und für die Familie. Es ist im Laufe der Jahre langsam gewachsen und ich möchte diese Tradition fortsetzen. Jede lederhosen ist handgemacht und ich glaube, dass wir in diesem Sinne sehr einzigartig sind. Ja, sie sind eine wenig teurer als die aufgestellten Oktoberfest-Dirndl- und Lederhosenstände, aber unsere sind 50 Jahre alt. Reines Leder und 100% Handarbeit. Das ist meine Philosophie und meine Familie. Wenn Sie die Webseite sehen und in den Laden gehen, sehen Sie Im Katalog werden Sie feststellen, dass es für mich und meine Familie um die Familie geht. Wir haben Spaß mit dem neuen Katalog. Sie können die zu jeder Seite passenden iTunes herunterladen und wir haben Spaß mit den Bildern. "
Die Unterschiede bei den Strizi-Designern in Lederhosens und Dirndls sind genau das. Sie sind handgefertigt. Hat das jeder gelesen? Jedes Stück ist handgemacht. Das bedeutet, dass eine Leder-Lederhose ungefähr 50 Jahre hält. Ein bisschen wie ein Louis Vuitton!
https://strizi.at/
"It is my idea to do the ad campaign with my children and actually when we first started taking the pictures about 4 years now, my son, without us meaning to, started imitating me in the photos. We thought it very cool and continued the tradition of father and son doing the exact same pose! It is funny and it is fun and if people think it is cool, that is alright, yet we do it from love," says the proud papa about his family, his business, and his life.
Coffee House
located at Linzergasse 38 in Salzburg, Austria
When I met the lovely Isabella today she gave me a "ginger shot" which of course had ginger in it. A lovely healthy drink to "heat me system!" she says!
https://www.facebook.com/coffeehouse5020/
The first thing to see as you enter the beautiful cafe is the architectural designing touch that you have with the tree trunk in the middle of the living room, and the eclectic decor with books lining the wall as if in a private library.
At least that is the aura of the place, as if you are entering somebody´s living room and library.
"It is of course supposed to resemble the feel of a tree in your house, yet it is only a supportive column," says Andreas as he shows me the Coffee House. His wife, Isabella says that while she is the creative one, having been in the Salzburg theater world the last 5 years, the decor is a combination of her and her husband's ideas. "We added the bar, for instance, and some decorative ideas, yet the sofas and most of the design was done before. What is us is the baking items, the food, the vegan and vegetarian and gluten-free emphasis that we have on a lot of the food here.
We're both into vegan and vegetarian in our personal lives of the last 10 years and we wanted to open a cafe in Salzburg to introduce that way of life to the guests."
I found the
Coffee House
to be very charming and especially reflective of the beauty and the ghostly feel of Salzburg in the morning.
"The Coffee House is both a place to inspire and to relax.
We want to welcome people from everywhere in the world to try the fresh juices, the ginger shots, the vegan and vegetarian recipes and to chill.
That is a better word, to chill.
However, we do have poetry readings, literary readings, theatrical events and comic nights. Plus, music of all types.
We have a couple of these each month during the night hours and we do a couple of musical brunches with live musicians.
The people love that and if you are here on the 26th of April you can hear the Jokesters, a comic group or you can have brunch on Sunday the 28th with live music.
You can check out the facebook site and find the schedule for the month ahead, that is in the future."
At Humboldt Restaurant and Bar, it is about eating healthy to energize and cleanse the body, and since the partners, Martin and Micheal, the M & M`s, own the famous Local Salzburg Dance Bar next door, named HalfMoon, they need the energy themselves!
https://www.facebook.com/HumboldtRestaurant/
"The Dance Club is local and the restaurant has locals and tourists and basically, that is the way we wanted it to be. When I go somewhere on vacation, I always ask the locals where they go to party to drink to eat, etc. I want to see the real culture and meet the real people, I don´t want "touristy unauthentic places" and I believe that is the way with most people. And at both the club, and the restaurant people can come in here and chat and eat at a real Austrian Restaurant that just happens to be chemical-free and totally organic. The food tastes better, I would say different than what you are normally used to, yet at the same time better. Maybe you are used to eating food that has a lot of chemicals in it and so you don´t taste the natural food and here you taste the natural flavor of the food and you become used to that taste. And it is healthy for you and gives you energy which is totally important to me."
The team from the Halfmoon along with the wardrobe, barkeepers and barmaids are the best in the city and always have great reviews! The dance club is open only Fridays and Saturdays from 22.00pm to 5.00am. Have fun!
Although with every Dance Club that has Doormen, you sometimes feel a little nervous about being able to enter, but never fear, the HalfMoon welcomes everybody as long as you are nice and want to have fun!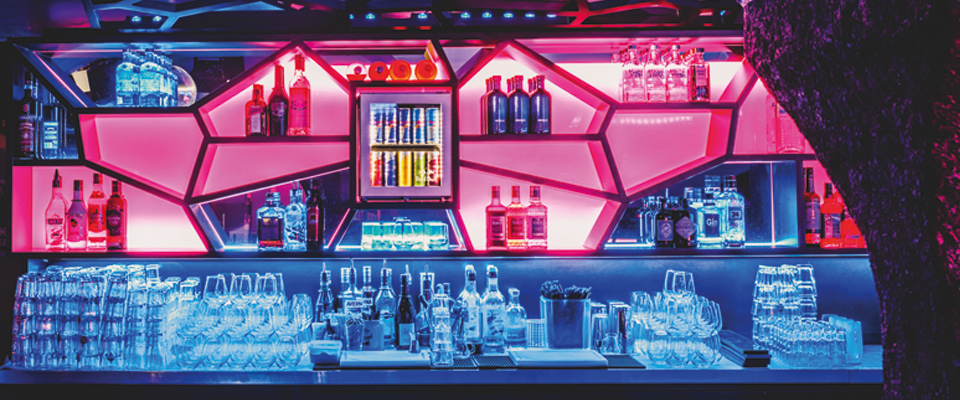 Great DJs
and a gorgeous Dance Club where the locals like to dance the night away is what
makes HalfMoon the famous fun Club that it is. Since it has been here 12 years, the two partners,
Martin and Micheal seem to know just about everybody in Salzburg that loves to have a good time! Being a Dance Club owner is long hours though..."It´s fun and we can put all of our energy in making HalfMoon a great club since it is only open for special events, which you can find the schedule on the social media, such as facebook and it is open every Friday and Saturday."
"Every item in the restaurant is organic, every one.
That is very special since most restaurants may have one or two items in a dish that they can seriously say meets the requirement of organic certified food. We even have organic beer-bio beer, too. For a restaurant to say that they can guarantee the plate they serve you is totally organic is rare.
It is difficult to do and it is expensive since the farmer´s that grow vegetables and raise animals 100% chemical-free have to invest a little more time and money in making sure their products are totally organic and fresh.
We started Humboldt´s 6 months now, and I have been eating that way totally since we opened the restaurant. I honestly feel much more energy when the Dance Club next door opens on Fridays and Saturdays.
You can feel it in your body, it is a sense of having eaten something that is good for you, yet not feeling weighed down. It makes you feel great, actually,"
says Martin as he tells me about Humboldt. I personally LOVE that EmmeAnesBook now has a 100% totally healthy organic restaurant and cocktail bar on it. I am into eating food that builds a body up."
located at: Gstattengasse 4
"The Humboldt Restaurant is located right next door to the HalfMoon, and after about 12 years in the business of Dance Clubbing, we had started to try to find a place for our healthy restuarant and when the Humboldt´s opened up, we grabbed it! Love the location and love the fact that the guests here can ask where they can go have a little fun til 5.00am on Fridays and Saturdays and we say right here!" says Martin!
located at: Gstattengasse 4
Alright, bud, give a hug and let`s go start dancing!
Classic Family Hilarious Restaurant
TRATTORIA DOMANI
in Salzburg
"Treat people as friends and guests. The most important thing to do at least in my life is treat people with respect. The reason that I am a risk taker is that I enjoy life and it´s challenges.
I want my places to be my home. And many years I had a Pakistan restaurant where the Burrito Factory now is. I wanted the people of Salzburg, and perhaps my own love of my land to be represtented here and many many people came to eat the Pakistan real dishes.
Now, me and my wife, Kersten, okay okay, just me since Kersten says to me, "Are you sure! you want to get rid of the Pakistan restaurant and put a BURRITO MEXICAN RESTAURANT IN!
": AND I SAID YES I AM SURE" says the funny Irfan Usman of the Trattoria Domani.
"And my son, Ammar, I send to other restaurants and say to him to tell me if he loves a restaurant that is busy and why he doesn´t like restaurants if they are empty. And it is always the friendly people, the good atmosphere, the laughter when you enter the restaurant and the laughter when you leave and are happy in life. Life is meant to be enjoyed NOW. Okay, putting a Mexican Restuarant in a fancy Pakistan restaurant is a BIG risk, that is true.
Yet, I love Mexican food and the young people love Mexican food and we tried and they love it!"
Burrito Factory
"My young wife Kersten is the boss of Burrito Factory and she does a amazing job," says Irfan. "Yes, it is nice and if you could tell the guests that the beer is imported from Mexico, for example, the Solitos that you drink is actually from a distributor and it comes directly from Mexico. The vegetables we buy fresh here in Salzburg and make the authentic Mexican food. It is a fast pace here and just real good food. However, if you ask Irfan which food he loves to eat he shall say Italian!" says the charming Kersten.
And Avocados, of course? I ask since
I LOVE AVOCADOS...
and here they are!
https://www.facebook.com/trattoriadomani/
"The Italian restaurant has Venetian masks decorating it, and yes they are real masks. Very expensive, yet I love the masks and the idea of carnival.
The guests always ask to sit under the mask and if they want to try these on, we can help with that! I guess, let`s see, why do the people love my restaurant?
The food is the best Italian in the city and my team is the nicest and funniest and we love life. That is why. The wine helps, too!" laughs Irfan.
Some of the team at the
Burrito Factory
and the
Trattoria Domani
above!
As we chat the young son, Ammar, his father, Irfan and Kersten are picking out my favorite colors of teal and white to adorn the new Italian restaurant that is soon to open in about 4 weeks named, STO BENE. "That translates to very good, like how is the day doing? And you say, Sto Bene. It is a little different because I don`t want to compete with myself. Here we have the pasta and pizza and the fresh catch fish, for example. IT is another risk, of course, yet I told you risks are fun!" he says laughing. "For me, it is Respect and laughing when they walk out the door. If they are not laughing when they walk out the door, I run after the guests and ask why. It is that important to me. Come have fun. Meet my family. Love life!"
Cook and Wine
is a juxatoposition of a Cooking School and a Fine Dining Restaurant,
set to the left of the Peter´s Monastery, in the Old Town, where the famous Mozart Concerts are held.
Kaigasse 43 5020 Salzburg Austria
Please call Gunther for
Cooking Classes now
at:
00 436 622 316 06
http://www.cookandwine.at/
Kaigasse 43 5020 Salzburg Austria
00 436 622 316 06
"Yes I had the cooking school which is International the last 4 years and since 1 year I have had the restaurant here named Cook and Wine and the Cooking School in one of the dining rooms that has a folding blind attached where you can cook and dine in the same place.!" says the very friendly and sweet Capo, Gunther, of the Chic Cook and Wine restaurant.
"For the young and old...
"Plastered all around the restaurant you see white stretched clapboards with the guests drawings and writings...these essentially are the guest books, and we love to have fun."
"The kitchen is international and as of now the last year about 70% Austrians that find us. I wish the tourists would venture the last 100 meters from the Mozart Concerts to us and find the real authentic Austrian restaurants, including mine.
I love the Cinema shaped open window room where the guests can feel like they are in a Movie room watching the room, drinking 6 bottles of wine 3 hours like the 5 german girls do a couple of days since and having a lovely life.
That is what my restaurant is all about. Enjoying life and eating exotic food freshly prepared with a bottle of wine. " he says. He is a little sophisticated yet friendly as can be!
"Here is my cooking at the Cook and Wine school.
And when the people come to eat at my restaurant, named Cook and Wine specifically because we are a restaurant for long hours. You can come and eat dinner and sit with friends for hours and have a couple of bottles of wine. It is all about the wine. Yes, of course we have beer for the guys that want to just relax, have dinner and a couple of beers; however, the richness of the restaurant is the wine." says Gunther and his cook , Philip. "Yes Philip is the restaurant cook that you have when you come to dinner and I am the cooking teacher. And no no no no the students cooking the dinners do not give you the food they cook, under any circumstances!" laughs, (seriously) Gunther.
"The cooking school is open such as, let´s say a couple of people visit my website and see the cooking classes.
http://www.cookandwine.at/
They can email me or call me and we can fit each person in a class. It is that simple. We want you to have a good life and a good memory in Salzburg. Come and cook with me! I am the one and only teacher. And if you want to join 10 other people that is alright.
If you have a group of 6 to 20 people, I open the folding doors and have a private little dining room for you.And yes we do cook with wine in the food, sometimes unintentionallly,"
he laughs. loves life and is funny. His food; however, is exquisite and even though he jokes about he guests not eating his client´s cooking school food, all the pictures here are of his school...so.....!
The stunning beauty of the 1350AD Blaue Gans Art Boutique Hotel Salzburg
The owner of the Blaue Gans is a delight and I had the pleasure of sitting outside at lunch today to interview him, "You know we have many festivals in Salzburg, the Jazz festival I would be most interested in you promoting since it is about a fusion of culture in the sense of the way a classical ear is trained to listen to music. The typical Mozart concert today always has a certain rhythm to it. The Jazz is outside the norm of that rhythm and makes you listen to it in a different way, yet it stretches the culture and sophistication of the ear since you must learn to be in sync with different rhythms." he says.
https://www.blaue-gans.com/
Getreidegasse 41-43, Herbert von Karajanplatz 3+4
00436 628 4 249 10
"My hotel is from the 1350s and it is a 4 star. I believe that my sophistication and attention to detail and art lends a certain level of respect to the hotel and restaurant the minute you walk inside, yet the team is super friendly and sincerely nice. They laugh and smile and I try to be a good person with the team and a good boss. The kitchen, for instance, is always sitting down and eating in the restaurant at 11.30am everyday, not the room of kitchen staff, yet the real dining room. That is a very Italian style of team building. They are my team and I want the team to feel comfortable in the place that they represent," he says.
"We have a deep cellar of wine of 1,500 bottles in the refrigerator that the groups of 10 people or more can enjoy seeing while they dine. The menu is set and they share, along with different wines, they share plates of degustation. Although I don´t have Michelin and nor do I want Michelin, since the menu would have to change and I specifically asked for a traditional Austrian kitchen, the menu is 4 star."
Below the CITY FLAT...
The family of 100 years has just celebrated the life of their reign at the 14th century hotel
and restaurant with a huge party and the renovation of 22 of its rooms, (34 is the total) GORGEOUS!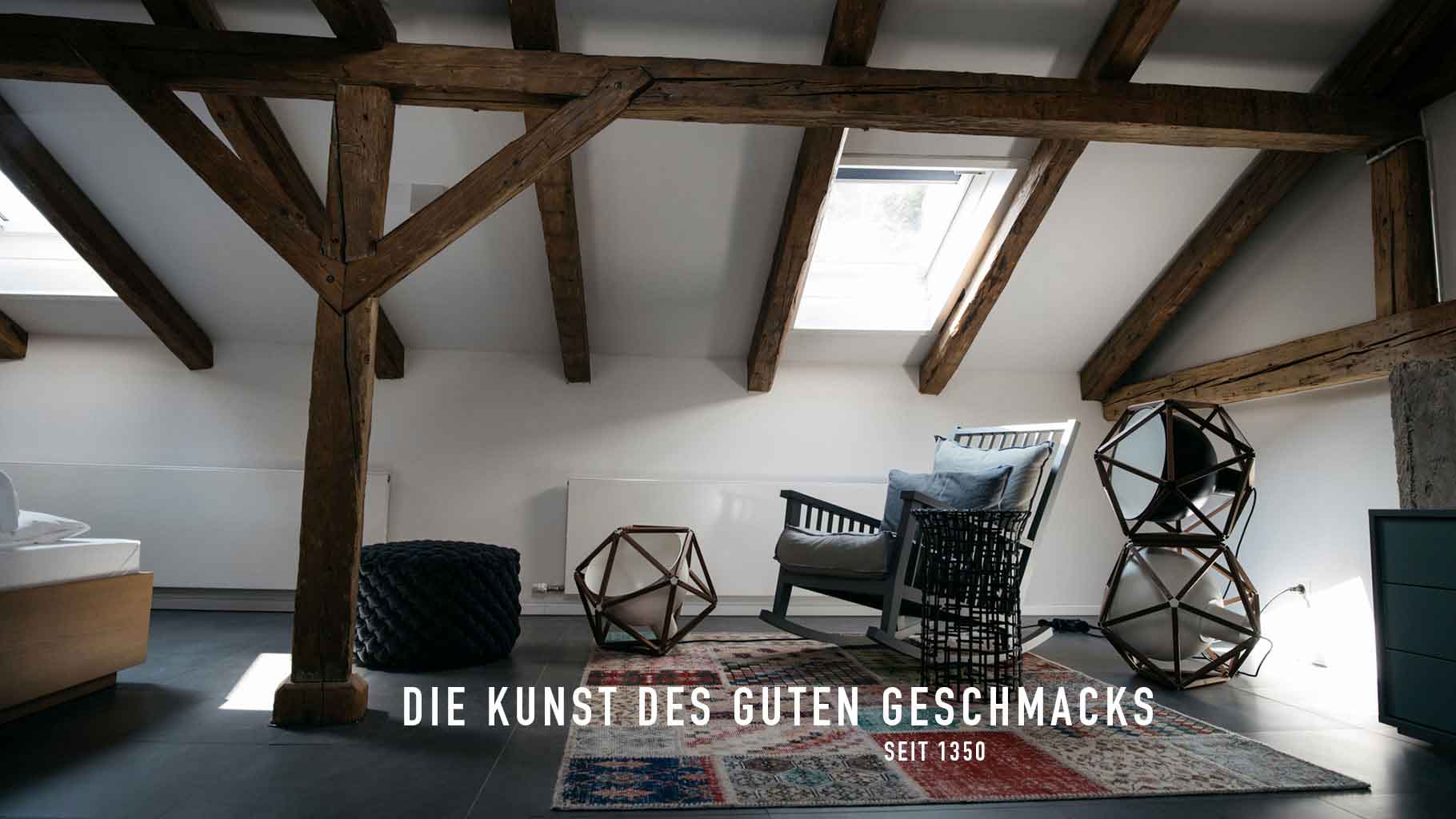 Di Renzi Prosciutteria & Enoteca
Linzer G. 4
Authentic Italian Cooking with Michelin style presentation
"We want you to have a EXPERIENCE when you come to Di Renzi, which is why we have the open intimate restaurant where the cook is performing for you as he cooks the dinner. He PRESENTS it to you! People fill up the restaurant everyday, it is a small romantic restaurant with authentic Italian cuisine presented exotically and it has started to have a great reputation. We´re very happy with it!" says Senad.
The Chef´s view of his guests is what makes the authentic recipes of Italy very special.
The regional
cooking of the Italian recipes and products,of which 90% are imported from Italy,are best showcased at Di Renzi for the simple fact that you can see the chef creating as wait for dinner. It is a magical process from start to finish and you truly appreciate it when you finally have the one that is made for you!
"At first it is open til 7.30pm, yet now I am open til 6.00pm so I can see the twins. And yes, you can come and have a glass of wine if you wish and a very healthy sandwich with salad, tomato and cheese, for instance, yet it is primarily my baking that I wish you to try," says the lovely girl who owns the KUCHEN FEE BAKERY CAFE in Salzburg. I ask her what exactly does Kuchen Fee mean? "The CAKE FAIRY!" says Stefanie!
located at: Paris-Lodron-Straße 19
The Austrian woman, Stefanie, who owns the little adorable cake cafe is delightful. She is full of joy and laughter and "a little bit exhausted the last year since I had twins almost 1 year ago and they are starting to crawl!" Do the twins eat the cakes, I ask her. "NO!" she exclaims. "Sugar! Um no they don´t receive additional sugar! My older son is doing his A levels and he loves the cakes, though and my husband loves the cakes. Me? It is since 2 years having owned my first bakery and it has been awhile having eaten my own cakes." I tell her I would eat the batter and every cake!
"I started baking the cakes at the cafe with 4 cakes and now I do 10 cakes. I love baking.
At first it is relaxing, yet with my big baby the bakery, my twins and my husband and older son it is a little less relaxing. However, on Sundays, I come here and bake where it is nice and quiet!" she laughs. "It is still my love since I opened my first cafe, yet the twins are the most important. Family is the most important to me now." Okay, I say, I can come eat the cakes!
Located at Linzer Gasse 48
in the center of the beautiful city of Salzburg is on the historical books the very first time in 1361 as a home of a smith! Years later, in 1512 one of the famous seven fountains of the city of Salzburg was built in the neighboring house and today the 1st and 2nd vaulted original house is a foundation´s
Hotel Krone 1512
of Salzburg.
Reservations please:
http://www.krone1512.at/online-booking.html
Located literally about 300 meters from the Bridge to Old Town Salzburg!
"Hmm, why do I love Salzburg at the Hotel Krone," muses Nikolaj,the director of Hotel Krone
, who I remember from the 3 years since having interviewed him and stayed at the Lovely Hotel on the famous cobblestoned Linzer alley,
"I love my team the people that I am with everyday and that work with me. They are the greatest and I love the guests since I can meet everybody from around the world here. I used to live and grew up in Canada and I guess I am accustomed to the North American culture since I enjoy guests from America, they are always nice and enthusiastic to be here.
The Germans, since I am German I can say that, are a little more detailed, for instance and ask a lot of questions.
Most guests, though not all, come and they are very happy to have you tell them some places to visit in the city. Most, too, when I give these free drink slips to each guest that stays here!" he says.
"The hotel now is a foundation and its purpose is rewarding to fulfill since the profits of the hotel go directly to the disabled child of the deceased older couple. It is a historical house and the city is famous for the music and I hope people enjoy the stay with us. We have a beautiful garden outside in the back of the Hotel Krone where guests can have breakfast if they choose to do that."
And for the Sound of Music enthusiasts, you can book a "Sound of Music" package with the hotel reservation and discover all of the important film locations in the city where that famous film shows the Trapp family and where they lived and the where the movie was made.
http://www.krone1512.at/trapps-base-camp-en.html
How about the Bartending team! With 4 owned restaurants that graciously offer you a welcome drink, staying at the Hotel Krone couldn´t be better...Or could it?!
Yep,it could, RIGHT NEXT DOOR ATTACHED IS THE COOL BAR!
with the WORKING CLASS COFFEE & BOOZE(aka film"why him") drinking bar of beers and spirits attached to the Hotel, you can just keep on having fun in Salzburg and mosey on into the hotel room.
SAY hi to MIJO(pronounced Meo) and ZLATKO the bosses of Coffee and Booze!
Visit one of the 4 restaurants offering a welcome drink, or all 4 if you really love Austrian beer and wine, starting with Barenwirt, a traditional tavern, or Geheime Specerey, a italian french romantic atmosphere, Cafe Glockenspiel, one of the most beautiful settings on the planet, or Daghofers with its outdoor dining and craft beers! Me, personally, I will be kissing the bartenders with my beer and wine!
"My work before Vom Fass was at the Zoo 18 years!" says the funny and fun boss of the Salzburg Vom Fass, Sascha.
"And yes I worked with the big cats and it is true you can not tame big wild cats. They will always be wild and you learn to respect these cats, yet remember that they are wild." is the start of the conversation at the totally lovely and fun Vom Fass in Salzburg.
https://www.vomfass.at/Salzburg
Located at:
Linzer G. 68, 5020 Salzburg
"The headquarters of Vom Fass are in Waldburg, Germany, where the products for all the stores are located and the barrels, too, where they purchase the bourbon from 3 places in Kentucky," says Sascha.
At Vom Fass in Salzburg, it is about the experience, the taste of the liqueurs, the mixing of the specialty vinegars, such as a wildmango with pumpkin oils, or try a hazelnut! They have many natural varieties to create that perfect cheese aside or salad. If you want a gift or you love to surprose your friends with dinner parties, you should really come to Vom Fass and shop! It is total fun and a amatuer chef´s dream! Gives you a little idea of how to use the products in the store, too!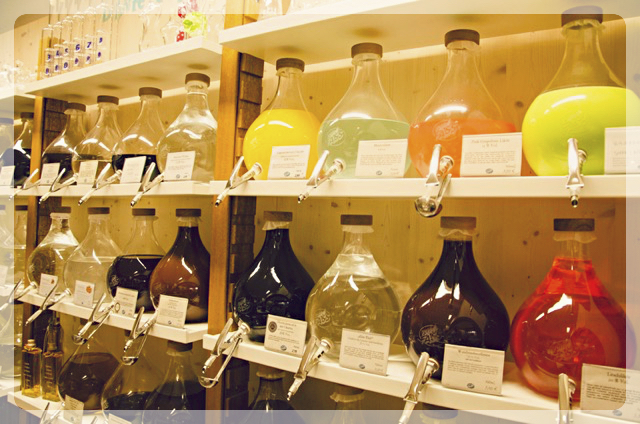 "I believe that people love the store since they can ask questions and find answers on how to create great dinners with the specialty items and the before during and after dinner drinks!" jokes Sascha. I say that the creme liqueurs taste like candy and perhaps would be a little to easy to drink. The grappas ; however, are a little too harsh. "Yes, yet the grappas that we carry in the store are smooth and have been properly distilled, it depends on how expensive the grappa is. A more expensive grappa is usually easier to drink and doesn´t have the burning sensation. The schnaps is usually much smoother, honestly and Austria is famous for schnaps. It isn´t supermarket schnaps." says Sascha.
From bottle to glass...yum!
"We have specialty wines from about 5 countries in the store in Salzburg, Spirits of all kinds, 3 kinds of Gin pastas, oils, vinegars, whiskeys, after dinner liqueurs, you name it and we can help you plan that perfect dinner party and find that perfect gift! And the fact that you can ask me questions to help you is a plus. A specialy store such as Vom Fass is famous for their expertise in educating the guest to each product and how to mix these. I hope that the people have fun when they come in here and let me know how happy they were with the purchase!" says Sascha.
"We´re both from Bosnia and actually met when we both married sisters. We became great friends and for the last 4 years me and Damir have been running the Timeless cafe.
A friend of ours who owns the famous ice cream of Salzburg, the Original
ICEZEIT Eis, told us that he had a great cafe for us to run. We loved the idea and have been here ever since and carry his ice cream in the summer months. The cafe is cool since it is great for families in the morning for breakfast and the working people around the cafe for lunch. You can come and enjoy cake and tea, for instance, such as the green tea you are drinking now, in the afternoon and at night a light mixed cosmopolitan dinner and cocktails til midnight. The tourists especially love the outside patio when it is nice outside," says Senad.
"I enjoy my day since I meet many people who have become my friends and many tourists from around the world who always have great stories to tell. They love Salzburg and are very happy to try a Austrian Breakfast, for example. We don´t have Eggs and Bacon, such as in the United States, and the American students love that too. It is just a nice place that has many varieties all day and I guess that is why I´m happy here."
"At night we have a young guest who loves to chat and have a couple of cocktails. It is a very eclectic place, from the funky lights to the menu we serve. We want a mixture of many things to show here. We are both Bosnian and speak English, Bosnian and German. You say that the restaurant looks very Eastern European in its decor, yet although I believe it is true, if you went to Bosnia it isn´t the typical cafe, either. It is a mixture and we love it that way,`says Senad.
Inner-Gebirg Regional Essen and Trinken in Salzburg
The restaurant Inner Gebirg in Salzburg is a cozy authentic hideaway complete with fluffly sheepskins on the backs of the chairs, homemade schnapps that the father, Alois makes himself on Gerald´s brother´s farm, and fresh meats from that same farm. A cozy romantic alcove with very local prices that make it difficult to find a table less you make reservations. Try it tonight.
http://innergebirg.restaurant/
Along with the fresh products from the farm near Salzburg, the restaurant caters to the regional fare. It has the local sausages and the real spinach and meat dumplings that are not like the American dumplings at all. Beautifully presented and very tasty, a must if you want a real authentic Austrian restaurant.
The House of Hemp Brothers, have a lovely and very big Hemp Cannabis Medicinal and Health store in Vienna at Mariahilfer Strasse 119, 1060, and
have opened their second store in Salzburg
after the first success in Vienna, just about 2 weeks now on Getreidegasse 26, opposite the Blaue Ganz.
"The Vienna location is very big and very fun and it has been opened a couple of months now, " says one of the owners, Amit.
"I am not a doctor, although the Cannabis is used for medicinal purposes, it is best to ask your doctor of which quantity and specifics. I can tell you about my products, though, yet I am limited by law to instruct a person on how to use the hemp or Cannabis. Let´s just say that it is a fun store and that it is meant for pleasure.!"
https://www.facebook.com/houseofhempaustria/
"A safe level of CBD has been used for many years as a medicinal soothing purpose and many cancer patients come into my store asking about it. It is supposedly good for pain relief. In addition to that the young people like to have different styles and colors of the pipes and bongs and we have fun stuff like cookies and juices. They have the hemp taste in them.
The grinders and the hemp itself are of a very high quality that I carry in the store, most of the products are very reasonable, such as the hemp lollipops! It is a fun store.
I enjoy shopping for the products myself. My brother, Sunit, runs the Vienna store along with our partner Shay," says Amit.
https://www.instagram.com/explore/tags/houseofhemp/?hl=de
"We´re from near Vienna and thought it a good idea to start a medicinal soothing type of store with the CBD benefits prominent in mind. We open the one in Salzburg the last couple of weeks. The response has been great and people ask a lot of questions, which I can answer to a point:just ask if it is legal, for instance. Every item is of a legal substance in my store, too, and has a safe quality of CBD," says the young Austro-Indian owner of House of Hemp in Salzburg .
"Since it is new for me, too, it is exciting to talk to the people that come in who ask for various products and that in a way let´s me be on the lookout for something new in the field of Hemp. I enjoy the atmosphere of the store since it is a new guest. The Store is great in the sense that we three learn with each other, Sunit and Shay and me learn about the benefits of CBD together"
Located at: Getreidegasse 26, Salzburg Austria
http://www.hotel-hohenstauffen.at/
Here in the little sweet and cozy charming lobby we all sat and had a beer during the interview...I waited 3 days for that beer why? "Happy Hour at the Hotel Hohenstauffen from 5 to 7...2Euro beers..."That is for the last 10 years, however, when I asked Linda tonight, is the beer still 2.00euros at happy hour!? NO! We raised the price to 3.00euros now!" she laughs and I say I shall meet her for a beer at 7.00pm! My favorite room is the parlor which has every imaginable board game to challenge you and start conversations along with competiton! Very cozy , warm and affectionate.
The first time I interviewed Linda and Andrea he said, "When I first saw Linda I thought she is the most beautiful and the most intelligent girl at the school. And there is 500 students at the school. Whenever there is a test I would peek at her sheets sine I came from Portugal and I spoke very little German. All the people in the class wanted to see her tests since she is the only one who had all the answers right!" I loved that story so much I kept it in the article!
Alright and the funniest tourists?
"The Americans they always show the paper right in the face here is the reservations they say and they always need directions from the train station and they always come on the last train and in the morning they rush rush rush...the Asians always show the reservation paper first yet they have even less time! The Italians, Austrailians, Germans and Austrians sit and chat." Hmm I laugh that is true.
http://www.hotel-hohenstauffen.at/
The two met in Vienna at a Hotel School where they both studied. They have much experience in the formal education of hospitality yet they say, " Yes we learned the right way to run a hotel and the right way to treat guests, yet we do it are way!" the 3rd generation of Hohenstauffens say! Yet the breakfasts are personal and yummy all homemade! Elisabethstraße 19
I love the rooms since they are old fashioned and mine has a little canopy at the top, with traditional doors all handcarved wood, plus since it is a bed and breakfast ideally it has that homey feeling to it.
http://www.hotel-hohenstauffen.at
From the 4th floor collection of vintage prints of a cool car collection(and i am on the 3rd) to the sweet old-fashioned breakfast the little charming hotel is full of treasures.Linda personally brings you
the china set of tea or coffee?
She is definitely from the old school of etiquete although when I asked her if her and Andrea kept the techniques of the Hotel School? "NO!" they both emphatically say. "We do all of our own stuff. We changed everything from the service to a buffet breakfast to redecorating the rooms to suit our taste.
It is a technique school to teach you the basics of how a hotel should be run however when you take care of you´re own you do all things differently!
" they laughingly admit.
BALTHAZAR CAFE & BAR SALZBURG
She is very beautiful, Fleur, the wife of Darko from Croatia, who owns
Balthazar Bar in Salzburg
, and gracious too! She took time from her busy life teaching law at the university in Salzburg to introduce me to her 2 kids eating entire Ben and Jerry´s Ice cream on a Saturday and sit with me to talk about her husband´s bar. "The people come here to talk to Darko, plain and simple. They love the multi-culti(multi cultural charming!) feel of the place and everybody around the world knows the place. It used to be the one of the only smoking bars in the city and of course the smokers find it and the government said "no no" we have to do as the other European nations do and ban smoking and all of a sudden they said, "o it is alright we can smoke in restaurants and bars now!" Now the people smoke outside on the casual wicker furniture and chat and have a glass of wine or beer inside. The government building is next door and they come here to unwind after work and chat." says Fleur.
"O! that Coca Cola sign has to be hidden! We are not a Coca Cola bar!" she laughs and we do another photo, yet the photo of her is so beautiful! I see the quote...hmm.
Kaigasse 31
"I am a very inspirational person and people always write that they love that quote or that one etc. I love to write quotes on the facebook!"
"We just had the huge music festival in Salzburg and that is why the place is a little messy. Many people came to celebrate and they had so much fun at the bar. I really enjoy the people from around the world and yet it is really Darko that totally loves the people.
He used to work for the city and he finally said "I want to open a bar and be with people and talk all the time!" And that is why we have the cool bar!" she says laughing.
"Darko is from Croatia and I am 1/2 Thai and 1/2 German. At the first couple years, my mother cooks Thai at home, by the way, we had Thai food here. Now Darko is working with the Croatian restaurant opposite us and everyday we shall have one item Croatia such as Antipasto. And little aperitivos such as olives with every drink to have a little bit of conversation." she says."Alright the bar is in the middle of being redecorated and we have a girl making letters and drawing on the wall to showcase the new menu...kind of funky. The bar lights were green, now they are blue, you know that kind of idea and people do notice it. One day last week I walked into the bar and Darko was just tearing all the stuff out! He said that he is redoing it! OKAY! Here we are. The wooden booths are new and now I can add my quotes to the bar. If you see my facebook all that I now write is quotes. Everywhere and the people always love to read the new quotes!"
"It is a great Salzburg bar that is almost 12 years old, and now we redoing it to reflect our real tastes. I think that it is important for Darko to have Croatian food since that is where he came from and I want a beautiful bar and today we are adding the drawings on the wall, you know little touches that way. I hope to have it finished in 1 month, yet of course the people want to come to the favorite bar and so we remain open!" she says.
http://www.miammiam.at
+43 66 28 782 58
franz-josef-straße 17a
The cool one-of-a kind Tongue-cicle from MiamMiam,"We had 50 white and 50 black and we´re already needing to do more. We´re sold out of all of em. People love the t-shirts and that is something new we made along with the young 6 year old agency." says Phil the creative design side of the agency. "Actually there is only 2 of us here. Me and Senad." He says that his agency, "Does the brand name advertising and grahic design and art all that a company would need. Right now we´re helping to open a new restaurant that has non-pork sausages in Salzburg...I guess Salzburg is sausage capitol!" he laughs.

Meet native Salzburg photographer at MiamMiam the cool young advertising agency and while you´re at it check out his AMAZING photos on his website. He did his master´s PHD type study of BABOONS in AFRICA...yes I know...wait til you meet him. Adorable.
The beauty of the Mozart Concert´s
http://www.mozart-dinner-konzert-salzburg.at/
Set in the restaurant that has the year 803 on it...Um wow! Is that cool or what! An abbey with monks practicing today it has the most beautiful architecture imaginable in many hidden rooms...the downstairs one is amazing...and the concerts are wonderful...I saw Don Giovanni and fell in love. Wonderful actors and dinner.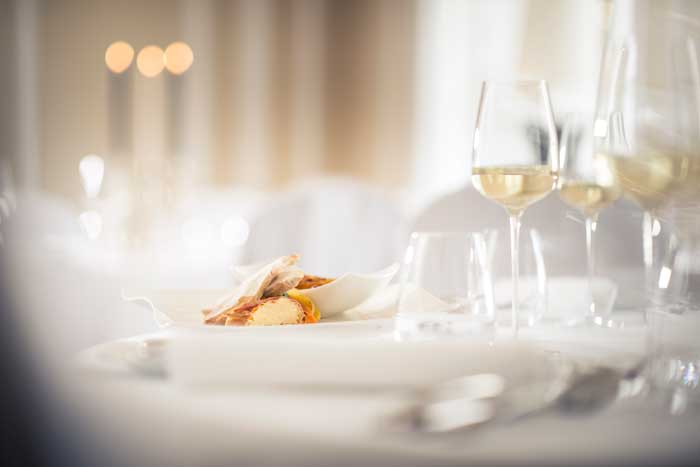 For me sitting right in front waiting for my date! is an experience I will never forget! The actors sing right here and I mean right here! it is exciting and cool. Loved it.